Jefford on Monday
The 2012 publication of Wine Grapes by Robinson, Harding and Vouillamoz will lend rigour to practical ampelography around the world. Might its many DNA insights lead to a change in wine law? I can, at any rate, think of a ready candidate for such a change.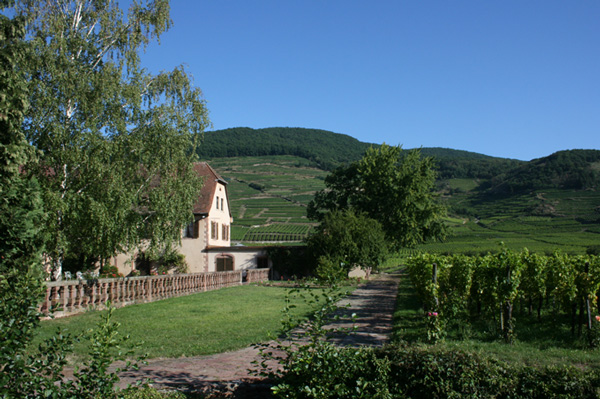 It's the Auxerrois of Alsace. This, remember, is the one part of France whose wine law has, since the AOC was awarded in 1962, championed varietal labelling. There were blends in the region - the often disappointing Edelzwicker; the 'Gentil' name used by Hugel (a name from the past re-launched as a 5-variety blend in 1993, and now accounting for an astonishing 40% of Hugel's sales); and more recently the field blends articulately championed by Jean-Michel Deiss (his 'Berckem' is, like Beaucastel's Châteauneuf, a 13-variety blend). Exceptions, all. The default setting for Alsace still wine remains the named, single variety.
One Alsace grape, though, spends its life under a gagging order: Auxerrois. If you've ever drunk a Pinot Blanc from Alsace, you've unwittingly enjoyed Auxerrois: Josmeyer's fresh, precise 'Pinot Blanc Mise du Printemps' contains no less than 80% Auxerrois, and Weinbach's sappy, saline Pinot Blanc Reserve is 70% Auxerrois. These are typical figures. Auxerrois may please; Pinot Blanc gets the credit. The law seems to regard the two varieties as synonymous, or as close as makes no difference. Alsace growers often say they are two members of the same family.
There are indeed family ties, but Auxerrois and Pinot Blanc are not synonymous. As the three Js make clear in their book, Pinot Blanc is (like Pinot Gris) a Pinot Noir mutation, whereas Auxerrois is (like Chardonnay) a Pinot Noir x Gouais Blanc cross. To send Auxerrois-dominant blends out to market as apparently varietal Pinot Blanc is misleading. The law is ripe for change.
The two varieties certainly taste different. You will find some Alsace wines labeled 'Auxerrois' on the market: these have to be 100% Auxerrois, in contrast to 'Pinot Blanc' and its impostures. During a generously sunny week this September in Alsace, I tried the Auxerrois wines of Blanck (a Vieilles Vignes version); Kuentz Bas's domain-produced Trois Châteaux bottling; and above all Josmeyer's own 'H' Auxerrois, which comes from an old-vine parcel planted in 1959 in the middle of Hengst, now a Grand Cru. (Needless to say, no chance of Grand Cru labelling for the grape that dare not speak its name.)
There's a white chocolate character to Auxerrois, as well as something which reminds me of moss, and of moist sand on the seashore. There can be pear, and vanilla, and citrus fruits, too – lemony, indeed, in the case of Kuentz-Bas's high-grown version from Alsace's loftiest village, Husseren-les-Châteaux, but more usually orange or tangerine. The Josmeyer 'H' has the textural quality one expects from a fine Grand Cru site, though you won't find that in a simple Auxerrois. The variety is, in sum, very Alsace. It loves being here, and performs well.
Pinot Blanc is fresher, more acid, more appley; maybe simpler. 'Pinot Blanc adds a little kick,' says Catherine Faller of Weinbach. 'Then you have the suppleness and the crispness combined.' Both are used for Crémant - and Crémant d'Alsace has been on a roll recently. It now accounts for almost a quarter of all Alsace production - three times more than in 1990 - adding to Auxerrois' invisibility. But the plantation figures are telling: there is still more than twice as much Auxerrois as Pinot Blanc in the region (2,329 ha compared to 1,088 ha). The conspiracy of silence is unmerited.
I asked Céline Meyer at Josmeyer if there was any pressure to change the law. She smiled. 'Alsace has more pressing problems to solve than that.' In the week I was there, France's L'Express magazine published a special Alsace report, profiling (over 11 pages) 'a wine sector in torment'. Among the crisis dossiers was fallout from the collapse of the Lucien Albrecht merchant business in September 2012; a general tarnishing of Alsace's image by French cut-price supermarket sales; the fact that the French drink more rosé than white wine nowadays, with the gap widening every year; and the perennial and complex problem of residual sugar in some of Alsace's wines (both the very best, for the best reasons; and the very worst, for the worst reasons). The region still has no uniformly adopted labelling solution, so the issue continues to confuse and dissuade the casual consumer, especially in restaurants.
But never mind all that, grape lovers: stand up for Auxerrois! Demand equal rights for varieties in Alsace!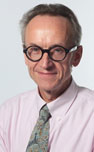 Columnist Introduction
Andrew Jefford is a columnist for both Decanter magazine and www.decanter.com, Jefford has been writing and broadcasting about wine (as well as food, whisky, travel and perfume) since the 1980s, winning many awards – the latest for his work as a columnist. After 15 months as a senior research fellow at Adelaide University between 2009 and 2010, Andrew is currently writing a book on Australia's wine landscape and terroirs. He lives in the Languedoc, on the frontier between the Grès de Montpellier and Pic St Loup zones.
Click here to read all articles by Andrew Jefford>>
- Follow us on Weibo @Decanter醇鉴

and Facebook

for the latest news and updates -
All rights reserved by Future plc. No part of this publication may be reproduced, distributed or transmitted in any form or by any means without the prior written permission of Decanter.
Only Official Media Partners (see About us) of DecanterChina.com may republish part of the content from the site without prior permission under strict Terms & Conditions. Contact china@decanter.com to learn about how to become an Official Media Partner of DecanterChina.com.