Jefford on Monday
Why was the trial of wine fraudster Rudy Kurniawan so compelling? It was, after all, hard to squeeze tears for the millionaires, braggarts and 'big boys' who were his erstwhile chums and eventual victims. 'This wine world is just so not my wine world!' posted Fabio, in response to some of the excellent coverage of the trial provided by Mike Steinberger on www.winediarist.com. Amen to that.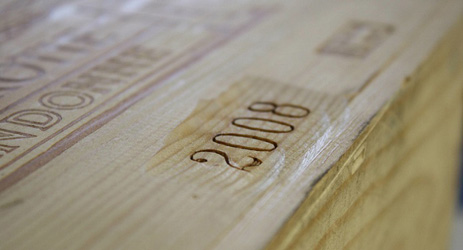 There are, in fact, many reasons why it was an important trial, even for those of us whose most exciting experience of auctions is trying to make an underpowered three-no-trump contract in a family game of bridge. A courtroom is always dramatic, of course. Laurent Ponsot's and Aubert de Villaine's testimony to rapt jurors or Bill Koch emptying his verbal assault rifle outside the courtroom make a refreshing antidote to our usual diet of indigenous yeast, partial malolactic and degree days. This narrative must be (as many have already pointed out) Hollywood-bound. Any confession Kurnawian chose to pen would sprinkle steroids on the story.
It's important, too, because it marks the end of innocence in the fine wine world. No fine wine producer can now afford to ignore the authentication and traceability of his or her wine, and the provenance trail will become essential for any traded fine wine. Auctioneers may be fingering their gavels uneasily at the prospect of law suits (from Bill Koch and others) to come. Wine critics who live high on the 'big boy' circuit now have to think carefully before accepting tasting invitations, publishing notes on the rarities they've sampled, or signing empty bottles afterwards. Trust is gone, abolished by the wicked fairies Kurniawan and Rodenstock.
(The chief value of critics, though, surely lies in their skilled assessment of young wines. I would be forgiving of any critic duped by a skilled crook into believing that an ancient fake wine was authentic, since even authentic bottles and bottlings vary wildly with age, a particular rare wine may never or seldom have been sampled before, and a skilled crook wouldn't use a crassly anachronistic substitute.)
The final reason why this was a significant trial was, of course, that it was simply the latest installment in the oldest wine story of all. For two-and-a-half millennia, wine trading has been both driven and riven by questions of authenticity.
The thoughtful Greeks observed that wine quality varied from place to place. There was competition, in the fifth and fourth centuries BC, between wine producers on the highly regarded islands of Chios, Lesbos and Thassos; each had differently marked amphorae to mark them out from imitators. The sculptor Lysippos is even said to have designed a special amphora for authentic Mende wine from Chalcidice. The squabbles, in later Roman times, over authentic Falernian wine are well-known, but this was just one of sixteen or so 'crus' noted by Pliny the Elder the length and breadth of Italy, each of which had its imitators.
The radical economic liberalism of the French revolution fuelled wine fraud to such an extent that Napoleon I was forced to re-instate the pre-Revolutionary guild of gourmet-jaugeurs (tasters and verifiers, trained to assess provenance and quality) in 1816. The precision of André Jullien's Topographie de tous les vignobles connus, published in the same year, shows what was at stake.
A slide from quality, and growing wine adulteration, came with wine's industrialization in mid-C19 France; then the catastrophe of phylloxera led to wines being compounded from imported grapes, sugar, assorted acids and chemical colorants. Things were barely better after replanting, as productive hybrids competed for space with lesser vinifera varieties, and the adulteration of wines continued unchecked. Finally, in 1905, came French legislation which made it an offence to falsify origin; assorted redraftings of the law in 1908, 1914, 1919, 1925 and 1927 eventually led to the creation of AOCs in 1935.
That wasn't the end of fraud, of course. Wherever market conditions make it possible, fraud will occur. The youth and scale of China's nascent market for imported wine mean that fraud is widespread there, as detailed by Nick Bartman in five freely available November articles for www.jancisrobinson.com ('over 70% of the wine I saw in China,' claims Bartman, 'was not original, meaning what was written on the labels was not the same as the liquid in the bottles'). At the other end of the spectrum, the colossal rise in fine-wine prices provided all the incentive needed for fine-wine fakers like Kurnawian. This struggle will never end.
Don't lose sight of one thing, though. If compelling, beautiful difference based on origin wasn't as significant as it is in wine, this sector of commerce would be less fraud-prone. It is wine's most precious quality that makes it vulnerable to criminal attentions.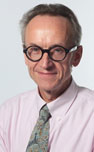 Columnist Introduction
Andrew Jefford is a columnist for both Decanter magazine and www.decanter.com, Jefford has been writing and broadcasting about wine (as well as food, whisky, travel and perfume) since the 1980s, winning many awards – the latest for his work as a columnist. After 15 months as a senior research fellow at Adelaide University between 2009 and 2010, Andrew is currently writing a book on Australia's wine landscape and terroirs. He lives in the Languedoc, on the frontier between the Grès de Montpellier and Pic St Loup zones.
Click here to read all articles by Andrew Jefford>>
- Follow us on Weibo@Decanter醇鉴

and Facebook

for the latest news and updates -
All rights reserved by Future plc. No part of this publication may be reproduced, distributed or transmitted in any form or by any means without the prior written permission of Decanter.
Only Official Media Partners (see About us) of DecanterChina.com may republish part of the content from the site without prior permission under strict Terms & Conditions. Contact china@decanter.com to learn about how to become an Official Media Partner of DecanterChina.com.