Jefford on Monday
Embedding, offshoring, re-rooting: I'm not quite sure what you'd call it. The profusion of wine blogs may be the most remarked way in which the web and the telecoms revolution has changed the wine world; is this, though, the runner-up?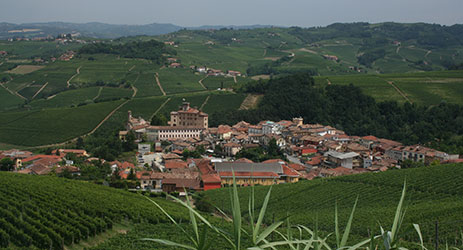 What I have in mind is the way in which wine workers who are involved in sourcing bottles, stories or both need no longer rely on sporadic visits to wine regions; they can pack a van, buy a modem and go to live there instead.Take, for example, the intriguing case of the two Mr Berrys.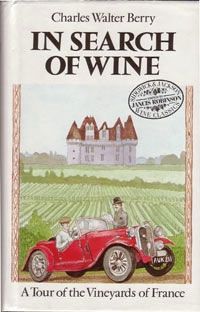 The first Mr Berry, Charles Walter, was an amiable, pun-loving wine merchant whose copiously anecdotal, tweet-like account of a two-month buying and tasting tour of France in the mid-1930s still reads well.(Inexpensive second-hand editions of the 1987 Sidgwick& Jackson reprint of In Search of Wine, with a foreword by Jancis Robinson, are not hard to find.)This Mr Berry – thanks to his work for the family firm we now call Berry Bros & Rudd, though it was simply 'Berry Bros' back then – was on familiar terms with many of France's finest wines.Much less so, though, with those producing them: the book is full of surprise meetings and formal letters of introduction, as well as long lunches and dinners and the deferred departures that a slower age permitted.He was an observant and mostly sensitive Briton abroad, but the foreignness of everything he describes, rather than its wine insights, was what probably captivated readers back in 1935.
The great-grandson of Charles Walter's cousin and business partner Francis, David Berry Green, also buys wine for the family firm.He doesn't, though, live in Surbiton, as Charles Walter did; he's chosen the village of Barolo.I recently chatted to him in his little office in Serralunga, next to winegrower DavideRosso's cellar – by skype, from my little office room in the Languedoc. That's the way we live now.
Moving to Italy was something he felt he had to do.He bought the wines of other regions, among them Burgundy, Alsace, the Loire, Germany and Austria, 'but Italy was always the one which fascinated me – it was frustrating: there was so much going on there, yet no one really knew anything about it or how to communicate it.' When Jasper Morris MW became part of the Berry Bros team, Berry Green handed Burgundy over to him: a fellow buyer who already partly lived in Burgundy. 'I realised that the only way I was going to do anything about Italy and my feeling for it was to do what Jasper had done in Burgundy and live there. That was my big life-changing move, in all manner of ways.' He arrived in 2009; he's still there.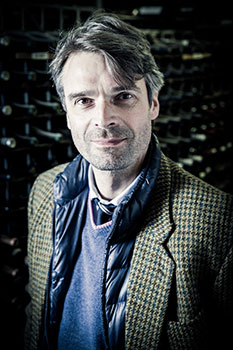 There has been a price to pay; his wife and family joined him some months in 2010,but his marriage didn't survive the move. 'It's been very difficult to work that out; to find the right route.But it's happened.And now I'm in the thick of it; I feel at home here; I've got friends here; I feel I'm making a difference.' David Berry Green blogs on Italy and his other buying interests for Berry Bros, and one way in which he can make a difference is by arguing assiduously, as he does there, for the Baroli of 'tradition' as opposed to the modernists whose wines he dislikes, with their 'absurdly low yields, rotos and barriques' (from a blog posted on January 21st 2013).Berry Green is a fan of ripe seed tannins, long macerations and bottegrande.He feels the battle is being won, and that 'the sort of wines that are better spread on toast than drunk' are now once again giving way to the kind of Nebbiolo which 'offers the level of quality, value and sensory experience that was previously the preserve of Burgundy'. He's also following the developments regarding Barolo's sub-zones closely.He believes that this will be a prelude to an eventual move to a Grand Cru/Premier Cru system. 'It's understood by those on the inside.'
The difference he can make also works locally, though – in that he arranges tastings of some of Berry's global collection of wines for local growers, so that they can compare their wines against the best from California, Spain or South Africa.His contacts and availability mean that local growers, bizarrely, sometimes come to him first if they want to arrange an introduction or a visit another grower they don't know personally in the village.Like every friend of Italian wine, he laments the country's comprehensive failure to promote itself effectively, tell its own story memorably, and administer its offer with rigour (check out his caustic blog on bureaucratic tinkering in Chianti).It's hard to imagine Charles Walter rolling up his sleeves and getting stuck in to wine politics to the same extent.
Of course, not every wine buyer (or journalist) has the chance or desire to re-root, and it's not the only way in which you can do a good job. A move might simply mean swapping one set of blinkers for another, or becoming over-distracted by your new surroundings to the detriment of everywhere else on your duty round. Yet my guess is that the wine world's new movers may eventually prove to be some of its most effective and helpful shakers.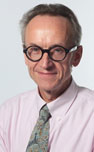 Columnist Introduction
Andrew Jefford is a columnist for both Decanter magazine and www.decanter.com, Jefford has been writing and broadcasting about wine (as well as food, whisky, travel and perfume) since the 1980s, winning many awards – the latest for his work as a columnist. After 15 months as a senior research fellow at Adelaide University between 2009 and 2010, Andrew is currently writing a book on Australia's wine landscape and terroirs. He lives in the Languedoc, on the frontier between the Grès de Montpellier and Pic St Loup zones.
Click here to read all articles by Andrew Jefford>>
- Follow us on Weibo@Decanter醇鉴

and Facebook

for the latest news and updates -
All rights reserved by Future plc. No part of this publication may be reproduced, distributed or transmitted in any form or by any means without the prior written permission of Decanter.
Only Official Media Partners (see About us) of DecanterChina.com may republish part of the content from the site without prior permission under strict Terms & Conditions. Contact china@decanter.com to learn about how to become an Official Media Partner of DecanterChina.com.