Although regarded as a New World wine producing country, South Africa is not exactly "new" to the wine world. Vines were first planted in South Africa over 300 years ago and its Muscat-based dessert wines used to be very popular in 18th century Europe.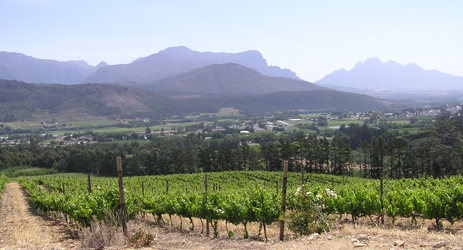 Until recent years, most wines produced in South Africa came from high yields but were of limited quality. The growers' body KWV (Koöperatieve Wijnbouwers Vereniging) was established in 1918 to strictly regulate wine production and control overproduction in South Africa. However, the body was privatised in 1998 to give more freedom and power to the wineries; for the growers this also meant that there was no longer a minimum price for their grapes.
This led to a rapid growth of the export market and meant more winemakers focussed on quality rather than quantity.
Similar to the French and German wine laws, the current Wine of Origin (WO) legislation in South Africa stipulates that if a vintage or grape variety is stated on the label, at least 75% of the wine must be produced in that vintage or by this variety. The percentage is raised to 85% if the wine is to be sold in the EU. If a production area is stated on the label, then all of the wine must be made from grapes grown in this area.
The smallest producing unit in South Africa is an estate; several estates sharing similar terroir conditions are grouped as wards; wards add up to districts, and districts form regions. However the classification of producing areas is not definitive—for instance Constantia is a ward, but not part of a district.