The heavy grey skies provide a theatrical backdrop to the luminous russet-orange leaves that are stubbornly hanging on to the vines even as December approaches. Margaux suits this time of year. The rustle of the Christmas festivities is approaching, and the limestone walls of the houses, restaurants and shops that line the main street of the town feel solid, welcoming, the wine shops glittering with bottles of rich warming reds that are perfect for settling down in front of a fire.
I turn off the main road just by the Mademoiselle de Margaux sign, ushering clients inside for its luscious cherries in Armagnac and chocolate-wrapped Sarments du Médoc. I'm tempted, but I don't stop. I'm heading to Clos des Quatre Vents, my first visit here since it was sold by Luc Thienpont to the Liaoning Energy Investment group.
The purchase, which was made public in February of this year, is the first time that a Chinese company has bought in such a prestigious Médoc appellation, right in the heartland of classified Bordeaux. And they are not newcomers to wine – the subsidiary of Liaoning that bought the Vignobles des Quatre Vents is called Wu Nu Shan Milan Wine and has been making a prestigious Chinese sweet wine for the past 15 years (known as the Yquem of China, although the Inniskillin of China might be more appropriate as it is an ice wine selling for upwards of €200 per bottle).
Heading up the new venture is Fan Lina, a Chinese national who has lived in France since 2003. Last time I met Fan was around 18 months ago, when she was working at Château de Pic in the Côtes de Bordeaux with her husband Wang Peng. Even then, I remember being impressed with her energy, focus and talent, as she had garnered over five years of studying wine business and production in Champagne, the Loire and Bordeaux and was juggling various different businesses ranging from helping her husband run Château de Pic, hosting high level visiting Chinese politicians, working with a Bordeaux wine merchant, setting up a property investment service and running a wine shop in her home town of Shenyang in Manchuria with her brother.
Since then life has changed pretty comprehensively, most brutally because her husband was one of the four people from Château de la Rivière on board the helicopter that crashed into the Dordogne river last December. Just over a month later she was moving to Margaux with their young daughter. She tells me that she never considered moving back to China after the tragedy. 'Wine was our passion, and this is where we both wanted to be. I have stopped the other businesses to focus on working here. It's my life now.'
I had visited the estate a few times when it was owned by Thienpont, and my impression had always been of a home-spun place, simple and kind of hidden next to its illustrious neighbours Châteaux Margaux and Labégorce. In my mind there were chickens pecking outside the door when I was here last, but really I know that can't have been true. But it was certainly had nothing like the landscaped gardens and chandelier-filled entrance hall that greets me now. Fan shows me around the renovated entertainment spaces before we head into the kitchen – this is her home as well, a child's pink bike propped up outside the patio doors – where she prepares us a pot of Oolong tea, pouring boiling water into the pot to warm it thoroughly before swirling in the leaves, continually refilling small china cups as we chat.
Settling in to Margaux has been helped by Jérémie Lurton, her production director who she brought with her from Château de Pic to head up the technical side of Vignobles des Quatre Vents' 28 hectares of vines across three appellations. Among Lurton's many cousins is Pierre at Cheval Blanc, and a host of extended family up in Margaux, from Gonzargue Lurton at Durfort-Vivens to Denis Lurton at Château Desmirail.
'We have great support up here,' Fan smiles, 'with the Lurton connection, and with neighbours like Nathalie Perrodo who is half-Chinese – although she is from Hong Kong and so speaks Cantonese, meaning that we speak French together as I only know Mandarin.'
They offer advice, Fan tells me, or even lend the odd tractor when necessary, to help tend the Margaux estates of Clos des Quatre Vents, Villa des Quatre Soeurs and Tayac-Plaisance, or the Haut-Médoc Château Bonneau or Bordeaux Z, bottled as AOC Bordeaux but with vines just outside Margaux.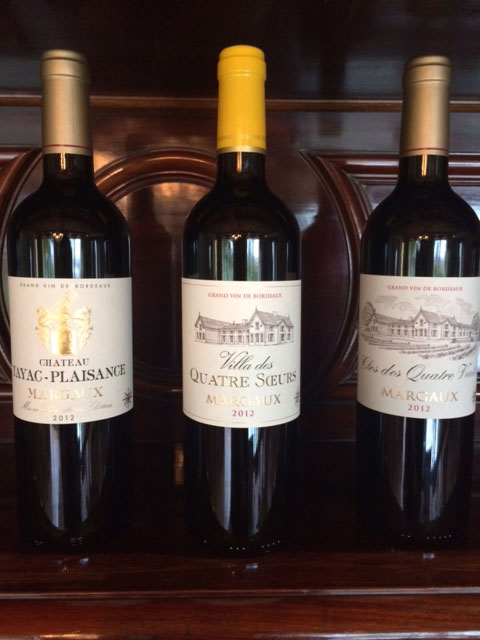 Ironically, given the usual clichés of Chinese purchases in Bordeaux, the aim with Vignobles des Quatre Vents is to expand rather than contract the previous distribution model.
'Where Luc sold perhaps 90% of his wine direct and to very limited markets in Belgium and the UK, we want to increase the visibility of the properties internationally, and so are engaging with the Bordeaux system, developing a traditional network. The existing team was nervous perhaps when we took over, but our objective was never to send all the wine to China – and it may be that in the future we look to distribute our Chinese ice wine in Europe and the US'.
In total production across all the properties is at most 200,000 bottles per year, so the challenge is to build a distribution network and notoriety with what is a fairly limited production. One of Fan's main tasks has been appointing traditional Bordeaux brokers to help with distribution, although her final aim she says is to see the wine split, for the Margaux estates at least, between 30% for existing clients, 30% for China and 40% for the rest of world, with around three-quarters of the production sold through the En Primeur system.
And it's clear that she will take advice from the brokers but has plenty of experience of her own to back up any decisions that she makes. It was, through a roundabout route, her wine shop in Shenyang that brought her here. 'The Liaoning Group is also based in Shenyang, and I got to know Zhu Hongzhou, the president of the wine side of the business, in 2011 when they were looking to buy bulk French wine to bottle under their Chinese label. In the end the sale didn't happen through my company, but six months later, when they were looking to invest in vines, they contacted me. I was interested of course, but the first thing I did was taking them on an educational trip through Bordeaux and Burgundy, and then repeated the visit several times with different members of the group. The better they understand French winemaking the better it is for all of us, because this is a long-term partnership.'
The financial investment so far has been significant – €18 million purchase price – with a further €6 million budgeted for the next few years in Clos des Quatre Vents and Château Bonneau, which they hope to have accepted to the Alliance Cru Bourgeois in 2015. And large part of the money is going into the soil.
'The first thing we did back in February was study the vineyard,' says Fan. 'We have 40 plots spread out across Margaux on many different soil types, with the smallest plots just a few row of vines. Most were planted by horses and so are not in straight rows, and often there are several different grape varieties in one plot, so harvesting has to take place at different times. Jérémie and a team of three agronomy graduates took four months to sample them all and get to know the individual vine plants. Now we can begin to see what each needs.'
New plantings, new labels, renovations both inside and out… seeing all that she has achieved in just under 12 months, it is tempting to say that focusing on this project has got Fan through what must have been a devastatingly difficult year, but knowing her even as little as I do, I would say instead that she would always have worked this hard, grief or no grief.
'We don't want to be pigeon-holed as a Chinese-owned property. We simply want to be seen as a quality Margaux estate with international owners, like so many of the best properties in the Médoc have been throughout history. The thing to focus on here is the wine.'
Clos des Quatre Vents AOC Margaux 2007
Like many Margaux 2007s right now, this is proof that so-called 'small' vintages offer great pleasure when taken out of the prism of investment or laying down. Yes, the rich plum, prune and cinnamon spice flavours will start to lose their impact within the next few years, but why worry about that if you are opening for drinking now? This has beautifully soft tannins, an open structure and still retains the classic menthol lift of an old-style Médoc. 91/100.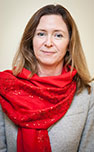 Columnist Introduction
Jane Anson is Bordeaux correspondent for Decanter, and has lived in the region since 2003. She is author of Bordeaux Legends, a history of the First Growth wines (October 2012 Editions de la Martiniere), the Bordeaux and Southwest France author of The Wine Opus and 1000 Great Wines That Won't Cost A Fortune (both Dorling Kindersley, 2010 and 2011). Anson is contributing writer of the Michelin Green Guide to the Wine Regions of France (March 2010, Michelin Publications), and writes a monthly wine column for the South China Morning Post in Hong Kong, where she lived from 1994 to 1997. Accredited wine teacher at the Bordeaux Ecole du Vin, with a Masters in publishing from University College London.
Click here to read all articles by Jane Anson>>
- Follow us on Weibo @Decanter醇鉴

and Facebook

for most recent news and updates -
All rights reserved by Future plc. No part of this publication may be reproduced, distributed or transmitted in any form or by any means without the prior written permission of Decanter.
Only Official Media Partners (see About us) of DecanterChina.com may republish part of the content from the site without prior permission under strict Terms & Conditions. Contact china@decanter.com to learn about how to become an Official Media Partner of DecanterChina.com.