Why is it difficult to define wine regions in China? What attempts have been made by scholars so far? Read LI Demei's latest column and learn about details of the professor's upcoming masterclass during Hong Kong Vinexpo.
See details about the masterclass
Free trade and media tickets have been fully booked.
*You can still purchase tickets from Vinexpo HK official website.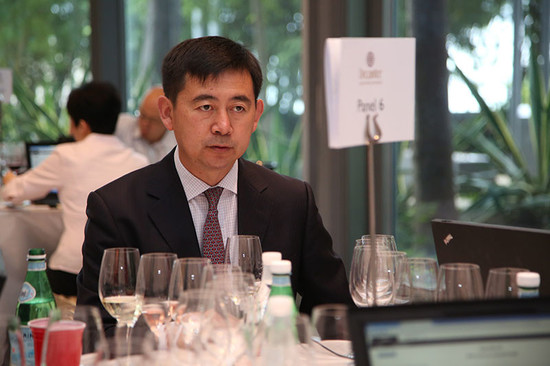 Visiting wine regions is almost a habit for people working in the wine business.
When I first started to learn about wine, I really enjoyed these visits; you get to appreciate the beautiful landscapes while sipping good wines and munching delicious local cuisine—who would say no to that?
Therefore, I have set my first career goal in the wine business to 'visiting as many wine regions in the whole world as possible'.
Now I've been in the business for many years, and I had the pleasure to visit many wine regions and wineries which I only learned about from books.
In 2014, I met Jean-Baptiste Ancelot and his crew, who planned a project (and they have secured funding for it) to shoot a documentary of wine regions in the world within three years.
I almost gave up on my career goal when I saw the list of wine regions they plan to visit — there were 92 countries!
In fact, China only can give them quite a bit of headache to cover. Why?
Image: vineyards in Xinjiang, Ningxia, Shandong and Yunnan, credit LI Demei
Visit Chinese wine regions
Chinese people are drinking more and more wines in recent years, and we constantly hear good news about domestic wines winning awards in international competitions. There were even quite a few books published about Chinese wines.
However, China is enormous, and vineyard areas are scattered around different places around the country, which means it can be very difficult for people to visit all the regions within days or even weeks.
With a comparatively short history of commercial winemaking, China's wine industry still has many fundamental issues—one of which is the lack of data and an official wine region system. How to divide wine producing areas into different regions is the obstacle we'll have to overcome before we can start profiling each region.
Heat and wine regions
Early since the 1990s, scholars including HUANG Huibai, Wang Yulin, LUO Guoguang and YANG Chengshi have attempted to define Chinese wine regions by referring to other winemaking country's research on the subject.
Many of these researches are conducted based on single indicators. The most commonly used indicators were related to temperature – such as 'active accumulated temperature' and 'effective accumulated temperature'.
Thanks to these research, scholars have reached an consensus that for any planting area in China, if the average temperature of the coldest day of the year is equal to or lower than -17℃, the Franco-American hybrid varieties need to be buried to help them survive winter; for the Eurasia Grape Varieties, the benchmark is -15℃.
LI Lingyuan went on to define six Chinese wine regions based on local climate, planting and production methods: The arid North-West area, the Loess Plateau, the Bohai Gulf area, the old Yellow River valley, the severely cold North East, and the Yangtze River valley and areas to the south of the river.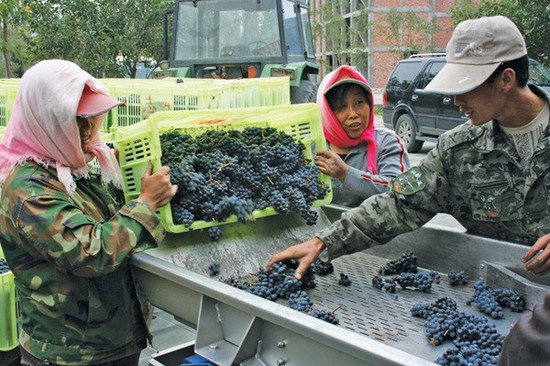 A more complex approach
As the study on grape varieties deepens, scholars came to realise that the maturity of grapes also requires an ideal environment. Growers should not only consider whether the vines can survive, but also whether the grapes can fully ripen in a certain area. Clearly, accumulated heat only can't reflect other elements that may limit the maturity of the grapes.
LI Jiming (in 1992 and 1995) and XIU Deren (in 1997) both suggested multi-factor models to define wine regions. In 1999, ZHU Lin for the first time attempted to systematically define vitis vinifera planting areas.
LI Hua in 2006 proposed a new set of indicators based on former studies on temperature and water conditions. He suggested that based on the specific conditions in China, the length of frost-free season should be the primary indicator to define wine regions, the dryness of growing season (April to September) should be the secondary indicator, and the necessity to burry vines in winter should be the tertiary indicator.
How we will approach it
Though further research is in progress, China still lacks a widely-accepted and clearly-defined wine region system.
As mentioned in my previous column, thorough research on wine regions is time and energy consuming, and need to be conducted regardless of the borders to the different administrative areas. China moving from central-planned economy to market economy has made it even more difficult to conduct such comprehensive research. There's no wonder that the industry still struggles to acquire a complete set of basic data.
For the upcoming wine region profile series on DecanterChina.com, we will refer to the previous studies on Chinese wine regions, especially Chinese Ampelography (KONG Qingshan), and we'll adopt the commonly used names of the key regions. Plus, we will learn from how Australia defines its wine regions to produce Chinese region profiles in an 'area—region—sub-region' structure. The definitions are as follows.
Area: A group of wine planting regions that are close together
Region: wine planting areas within a province; a region may include several sub-regions
Sub-region: smaller wine planting areas in a region which have existed for some time and have certain production scale; a sub-region should have unique features that differ itself from other planting areas.
Discovering wine regions from China
During the upcoming Hong Kong Vinexpo, Decanter and I will host a masterclass to present several award-winning Chinese wines from the previous Decanter World Wine Awards and Decanter Asia Wine Awards.
These wines are typical examples for you to understand the key wine regions in China. I will be delighted to share with you first-hand information I have collected from visiting these wine regions in the previous years.
Instead of spending days and weeks on the road, why not come and join us to explore the essence of Chinese wine regions at this 90 min seminar?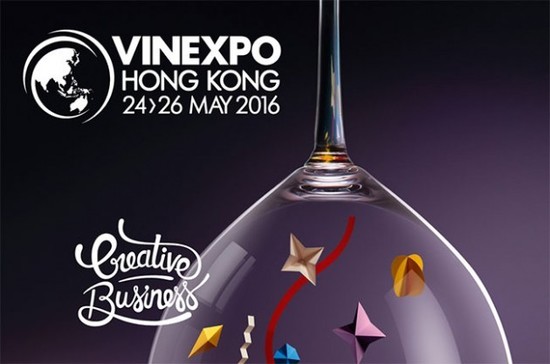 Masterclass information
Discovering wine regions from China with professor Li Demei

Tuesday 24 May, 16:00-17:30
LEVEL 2 - ROOM 201B
Wines from Ningxia, Xinjiang, Yunnan and Heilongjiang scooped a total of 35 medals in the 2015 Decanter World Wine Awards (DWWA), a leap from 19 medals in 2014.
During the 2015 Decanter Asia Wine Awards (DAWA) later that year, China scored the best result in Decanter awards so far by winning 43 medals, which includes a Regional Trophy and a gold medal.
Discover the different wine regions in China with professor Li Demei, a leading authority on Chinese wine and a DecanterChina columnist. He will guide guests through a selection of DWWA and DAWA award-winning, Chinese wines. This is a unique opportunity to understand China's emerging wine regions.

Free trade and media tickets have been fully booked.
*You can still purchase tickets from Vinexpo HK official website.
Translated by Sylvia Wu / 吴嘉溦
All rights reserved by Future plc. No part of this publication may be reproduced, distributed or transmitted in any form or by any means without the prior written permission of Decanter.
Only Official Media Partners (see About us) of DecanterChina.com may republish part of the content from the site without prior permission under strict Terms & Conditions. Contact china@decanter.com to learn about how to become an Official Media Partner of DecanterChina.com.