Jefford on Monday
A bright June day in Chablis gave me a chance to talk (and taste the pristine, beautifully classical 2012s) with Alain Marcuello at Fèvre and then Benoît Droin. Both, I was surprised to find, had adopted Diam corks for all of their production. Both were happy with the results: no more corked bottles or premox problems, they claimed; vineyard profiles intact; satisfactory ageing thus far (since 2008 for Fèvre and 2011 for Droin). Hugel in Alsace is another Diam evangelist, as are Jadot and Bouchard Père et Fils for their white wines, Grands Crus included. Time, I felt, to learn more.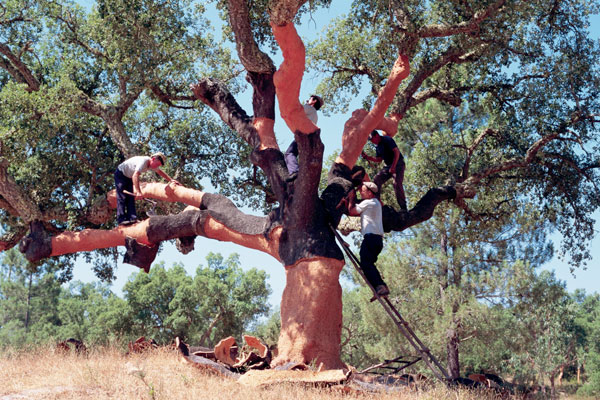 Prior to a visit to the Diam production facility at Céret in Roussillon (one of two factories, the other being in Spain's Extremadura), I polled my Facebook contacts on the topic. The results were bewilderingly diverse.
Some of those using Diam were completely happy with the closure, including most of my European and North American contacts, though Champagne-producer and consultant Jean-Michel Jacquinot said that Diam corks (branded Mytik for sparkling wine closures) were 'too airtight' and the resulting lack of reactivity meant that he didn't recognise his own Champagnes. Australian and New Zealand correspondents were more sceptical about Diam, with one from New Zealand saying he 'frequently' found TCA in Diam-closed bottles and found 'all of them dulled a little'. Several, too, claimed that Diam corks left wines with a 'gluey' note. Most preferred screwcap, suggesting that with a range of permeability levels now available with screwcap closures, any motive for using a cork product (other than customer resistance) had evaporated.
At least one Australian producer (James Tilbrook from the Adelaide Hills), in fact, said his customers did indeed prefer Diam-stopped wines over screwcap in blind tasting conditions, and there were other Australian enthusiasts from the Barossa (Matt McCulloch of Ch Tanunda) and Coonawarra (Sandrine Gimon of Rymill). Michael Dhillon of Bindi in the Macedon Ranges has almost ten years' experience with Diam – and is still happy with this closure for his Pinot.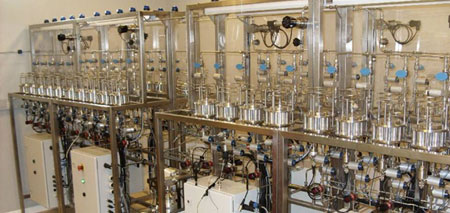 The original research and patent for Diam corks belonged to Sabaté, formerly the world's second-largest closure manufacturer. Sabaté, though, was floored by problems (and ensuing litigation) concerning its 'hybrid' Altec corks – which were claimed to be TCA-free, but whose manufacturing process instead succeeded in evenly distributing low levels of TCA throughout entire batches. The company was acquired by the Hériard-Dubreuil family's Andromède holding company, principal shareholder in Rémy Martin, and in 2003 the Sabaté name disappeared; it is now known as Oeneo, and the subsidiary includes barrel-maker Seguin Moreau.
After a slow start (not least because Diam corks look like agglomerate corks, historically a 'cheap' alternative to natural cork), the company is now struggling to match demand. It is upgrading its Céret facility to full production status – and being more selective about those it supplies (by declining supermarket contracts). Its success has made it unpopular with rival, natural-cork suppliers, especially now that it's beginning to eat into the higher-margin, 'prestige' sector of the cork market.
What is a Diam cork? Some 95 per cent of it is processed cork; the rest is acrylate and polyurethane. Diam uses only finely milled, de-lignified, suberin-rich cork (around 40 per cent of the total raw weight of cork bark), which is then flooded with supercritical carbon dioxide. This is very hot, intensely pressurised carbon dioxide in liquid form which sluices out all of the chemical impurities in the milled cork, including TCA (just one among around 125 chemical products extracted by the solvent). The cleaned cork is then mixed with talc-like acrylate microparticles (which expand when heated to fill the minute air spaces between the fragments of cork) and a binder to hold the cork together. This 'glue' is a similar polyurethane to that used to link the different parts of a traditional Champagne cork. The corks are then 'satinised' with silicon (sparkling wines), paraffin (spirits) or a mix of the two (table wines).
Diam corks are available in three levels of permeability -- and research director Christophe Loisel stresses that this permeability is right through the whole body of the Diam, not simply down the sides as tends to be the case for natural cork. Peroxide bleaching is available for those who want it – but, for example, Bouchard insists on no bleaching at all, and the most impermeable level of Diam. It's recently launched a top-of-the-range 'Diam 30', guaranteed to perform faultlessly for 30 years.
Guaranteed? 'We have sold,' says commercial director Pascal Popelier, 'three billion corks since 2005 and haven't had a single case of TCA coming from the cork itself.' What about the complaints I'd fielded? M.Popelier stressed that cork wasn't the only possible source of TCA contamination. And those 'gluey' notes? The polyurethane binder, he said, was 'completely neutral from a sensorial point of view', thus the glueyness had to be 'imaginary'.
These discrepancies seem strange – but I'm sniffing an unused Diam cork as I write this, and even though the production process has a neutralising effect, it is still clearly cork, and still possesses a warm, timber-yard presence, and thus offers something different and more interactive than the neutrality of screwcap. Cork-phobic tasters, consequently, are unlikely to be happy with Diam. I haven't found a gluey note to any of the DIAM-stopped wines I've tried – but nor have I had a chance yet to make direct comparisons between the same wine stopped by a Diam cork and by screwcap, which might reveal such a character.
Australian wine marketer Brian Miller referred me to the 1991 Danny DeVito film 'Other People's Money', in which the corporate raider played by DeVito suggests that the fastest way to go broke is by taking an increasing share of a declining market. 'At one time there must have been hundreds of companies making buggy whips in this country. And I'll bet that the last company around was the one that made the best goddam buggy whip you ever saw. Now how would you like to have been a stockholder in that company?' I put Miller's gloomy point to Pascal Popelier.
'Diam is not better than screw cap,' he said. 'It's different. It may be that everyone uses screwcap in the end. I don't know – but it won't be in my lifetime. Cork still has two-thirds of the closures market. Many wine producers still want to use cork, and many consumers want cork closures in their bottles. Perhaps they always will. Our objective is just to supply the most neutral and reliable corks possible.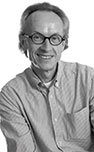 Columnist Introduction
Andrew Jefford is a columnist for both Decanter magazine and www.decanter.com, Jefford has been writing and broadcasting about wine (as well as food, whisky, travel and perfume) since the 1980s, winning many awards – the latest for his work as a columnist. After 15 months as a senior research fellow at Adelaide University between 2009 and 2010, Andrew is currently writing a book on Australia's wine landscape and terroirs. He lives in the Languedoc, on the frontier between the Grès de Montpellier and Pic St Loup zones.
Click here to read all articles by Andrew Jefford>>
- Follow us on Weibo@Decanter醇鉴

and Facebook

for the latest news and updates -
All rights reserved by Future plc. No part of this publication may be reproduced, distributed or transmitted in any form or by any means without the prior written permission of Decanter.
Only Official Media Partners (see About us) of DecanterChina.com may republish part of the content from the site without prior permission under strict Terms & Conditions. Contact china@decanter.com to learn about how to become an Official Media Partner of DecanterChina.com.