Andrew Jefford reports from the vineyard front line in the battle against the 'ever-worsening' problem of grapevine trunk disease.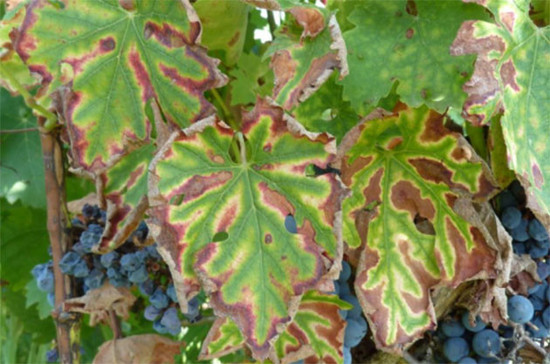 A winegrower's most precious possession is his or her vines. Winery equipment can be repaired or replaced; the land itself is a given; the weather is beyond control. The vines, though, are the channel or junction through which the potential of the place and the season becomes a harvest. They are the winegrower's vegetative children: the immediate future of the enterprise. Many challenges keep winegrowers awake at night, but none is more insidious, more threatening to their livelihoods or more exhausting to resolve than the ever-worsening problem of grapevine trunk disease (GTD).
On a cold, grey, wet day last autumn, I found myself standing in the Sauvignon Blanc vineyards of Marc Thibault of Domaine de Villargeau in the Coteaux du Giennois. He looks after 22 ha of vines, and exports 60 per cent of his production (to Britain's Wine Society among others); his carefully crafted wines are fresh, lively, dashing and sappy, and a good buy for those looking for an inexpensive introduction to the pleasures of the Centre Loire.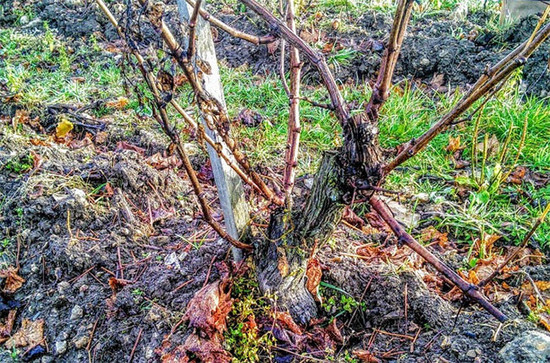 The appellation remains little-known as yet, though, so profit margins are necessarily slim. As I looked around the vineyard, the damage was clear in terms of replanted, regrafted or surgically cut vines: every affected vine needs individual treatment. That's over 110,000 individual vines to look at and, if necessary, treat every year. Since these diseases are asymptomatic in the early stages, Marc Thibault knows that every year will bring new cases; it may be, indeed, that most of the Sauvignon Blanc vineyards are doomed and will need replanting or regrafting before they ever reward his work with old-vine fruit. The challenge is a punishing one.
'Trunk diseases cost France more than one billion euros a year'
What makes GTD a particularly vexing problem is that, unlike phylloxera, there is no single cause, and there can be no single cure. It's a family of diseases: the three most serious in their effects are esca (now regarded itself as a complex of different diseases), botryosphaeria dieback and eutypa (dead arm) dieback. Fungal pathogens are what provoke these diseases, but a recent paper showed 84 different species of pathogen from nine separate families may be implicated.
Some grape varieties are more prone to these diseases than others. Since these include both Sauvignon Blanc and Chenin Blanc, the Loire valley is in the front line; other susceptible vines include Cabernet Sauvignon, Cognac's Ugni Blanc, Grenache and Syrah/Shiraz. No vine and no variety is wholly resistant, though. Aligoté, Merlot, Sémillon and Sylvaner come closest to resistance as far as eutypa is concerned.
In the Loire valley as a whole, under 80 per cent of the planted vines are now regarded as being healthy and productive, with esca or eutypa symptoms evident on almost seven per cent of the vines. The number of disease-observed vines has grown every year in the Loire for the last four years. In France as a whole, around 13 per cent of the national vineyard is unproductive. Trunk diseases cost the country more than one billion euros a year.
Nor are other countries spared. Around 10 per cent of Spain's vines are affected, and the figure is, if anything, higher for Italy, especially among old vines in Italy's south. According to a 2016 paper by Mark Sosnowski and colleagues, trunk diseases are now a threat to Australian wine production as a whole, with warm-climate zones of New South Wales and Western Australia prone to botryosphaeria, and eutypa more prevalent in the other wine-producing states.
New Zealand's reliance on Sauvigon Blanc and, to a lesser extent, Cabernet Sauvignon makes it almost uniquely vulnerable to GTD. Many vineyards there are too young to show symptoms as yet – though a 2014 survey did reveal evidence of dieback in nine per cent of the vines examined in Hawke's Bay and Marlborough. Nor are California and Washington State immune. A recent survey in the latter revealed infection rates of between three and 30 per cent, depending on the age of the vines. In general terms, the OIV gloomily estimates that up to 20 per cent of all the world's vineyards may be affected by GTD.
Given the slow onset of these diseases, and the fact that they are initially asymptomatic, all of these figures might be expected to rise. Persistent fears over the quality of plant material sold by nurseries, and even that held in national mother vine collections, remain an issue, with many growers believing (with Louis-Benjamin Dagueneau) that "everything we have been sold by nurserymen since the 1970s is merde". There is, in sum, every reason for pessimism. "It's the next phylloxera," fears Dagueneau.
What's to be done? For the time being, there are no chemical fixes; sodium arsenate was considered effective, but was banned in Europe in 2003. Benomyl and carbendazim, both wound-protection agents, have also been banned. Researchers are working hard at trialling a huge range of both organic and inorganic treatments, and some promising results have been obtained by use of the trichoderma fungus as a biological control agent.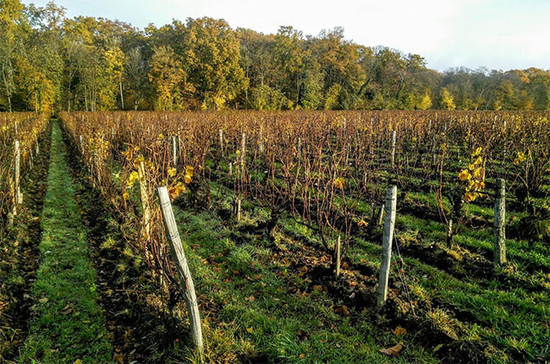 The only tools in the armoury at present, though, are those of 'best practice'. France's Nurserymen's Federation (FédérationFrançaise de la PépinièreViticole) is creating a group brand in order to guarantee quality standards, including the disease-free status of their cuttings; this will involve regular inspections of mother plants and full traceability of all vines sold, though the Federation's President David Amblevert told me that studies suggest the GTD problem is latent in vineyards rather than in plant material.
In the vineyard, meanwhile, the only solutions are intensely laborious. For vines which are showing symptoms of a GTD, there are four solutions: uprooting, regrafting (grafting new scions into an existing planted rootstock), trunk renewal (slicing off the trunk beneath the lowest point of disease penetration, then re-growing the vine from watershoots sited in the existing scion to create one or two new trunks), or remedial surgery (curetage in French: cutting away all the diseased tissues using mini-chainsaws). Infected debris needs to be removed and burnt.
According to Juliette d'Assay of Ch de Tracy in Pouilly-Fumé, the cost of uprooting and replanting is less (2,80€ to 3€ per vine) than that of regrafting (3,80€ to 4€) – but regrafting means that deep-rooted old vines can be preserved, and also means that the plants are productive again more quickly (back to normal production in three years compared to six or seven for a replanted vine). That, therefore, is the system her family has preferred, replacing 2000 vines every year since 2010, with a success rate of 80 per cent.
Recent frost challenges have aggravated their GTD problems, so this year they'll regraft 3,000 vines and use curetage (which she says is effective if the disease has only just become apparent) for a further 1,000 vines. That, though, represents an annual cost of getting on for 15,000€ for vine ill-health alone. If the OIV projections of 20 per cent of global vineyard infection by GTD are correct, the global costs will be colossal, and must put many economically vulnerable vine-growers around the world out of business in the years to come.
Correct pruning practices are also essential, though frustratingly some studies have shown that late pruning is better at inhibiting the spread of pathogens while others suggest that early pruning or double pruning (mechanical pre-prune followed by hand-pruning to finish) better achieves this end. Pruning during wet and windy conditions should always be avoided, though, and the protection of pruning wounds by fungicides followed by mastics, pastes or paints is also essential. These labour-intensive, expensive practices are far from universal at present, and mechanical pruning favours increased infection.
The "least expensive, easiest, safest and most effective means of controlling GTD," suggested the authors of the most recent comprehensive study of this subject*, would be breeding for disease resistance in order to create "tolerant cultivars, clones and rootstocks". Little progress has yet been made in this area, though, in part because of the panoply of disease strains involved in GTDs, in part because of the time these studies require, and in part because of cultural resistance to the idea of genetic change to our existing grape-variety universe, even if that change is achieved by conventional breeding techniques using those varieties which seem to show some resistance, and not genetic engineering. Researcher Loïc Le Cunff of the InstitutFrançais de la Vigne et du Vin told me that many projects are in hand, but none have yet finished the analysis phase.
The wine world, in sum, is in trouble. Not everyone subscribes to the phylloxera analogy — since GTD is, in truth, more of a wasting disease than a catastrophic and rapid demise. Die the vines do, though, and all of our present remedies are expensive, laborious and uncertain. Worse may await.
Translated by ICY
All rights reserved by Future plc. No part of this publication may be reproduced, distributed or transmitted in any form or by any means without the prior written permission of Decanter.
Only Official Media Partners (see About us) of DecanterChina.com may republish part of the content from the site without prior permission under strict Terms & Conditions. Contact china@decanter.com to learn about how to become an Official Media Partner of DecanterChina.com.