Jefford on Monday
Is there a conflict between brand and terroir? Can you express terroir in a brand without using appellation as a primary focus? Here's a story.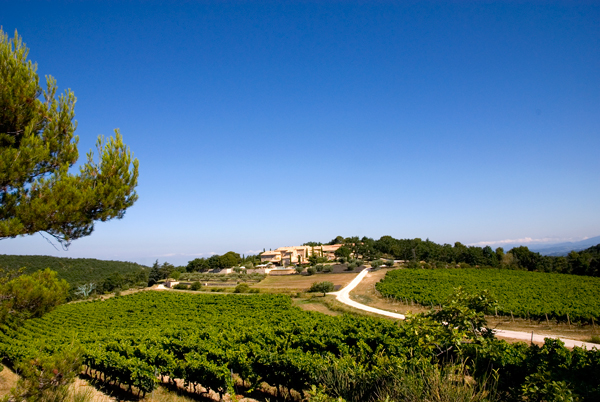 A Frenchman grew up on a sink estate near Paris, took his intelligence and talent abroad, and prospered. His parents retired to the South of France, and on a visit to them he once saw a yellowing monochrome photograph of a dilapidated property sellotaped, with dismal optimism, to an estate agent's window. 'For some reason, I clicked.' He went back two weeks later; the property had been on the market for so long that the agent had lost the papers, and couldn't remember who the owners were. The expat Frenchman left his card. Around six months later, the dilatory agent finally rang him back with the missing details.
It was a wine domain in a pitiful state – poorly cared-for vines, tenant-farmed, and the house full of sheep dung. But these are matters that an international banking career can rectify, and Xavier Rolet and his American wife Nicole Sierra-Rolet duly turned the estate into something well-tended and exquisite, called Chêne Bleu. They live for most of the time in London: Xavier Rolet is now CEO of the London Stock Exchange. I talked to the couple recently at the Stock Exchange headquarters, a short stroll from St Paul's Cathedral.
These details will have given you the wrong impression: wealthy absentee owners, and employees doing all the work. In fact Chêne Bleu is very much a family affair. Xavier Rolet took a year off to study at the Wine University at Suze-la-Rousse, and is fascinated by the geological complexity of the place; Nicole Rolet (who had a distinguished career of her own in international policy institutes, publishing and banking) runs the estate with more passion and personal commitment than many fourth-generation vignerons. Xavier's sister Bénédicte oversees the vineyards (with help from Claude and Lydia Bourguignon), and Bénédicte's husband Jean-Louis Gallucci is winemaker (with help from both Philippe Cambié and Zelma Long). This 135-ha estate (with 23 ha in production) is like a longed-for, much-loved baby.
But it happens to lie where four different appellations meet (Gigondas, Côtes du Rhône-Villages-Séguret, Ventoux and the IGP Vaucluse) and where no fewer than seven political divisions intersect (Gigondas, Séguret, Vaison la Romaine, Malaucène, Crestet, Lafare and Beaumes de Venise). For the Rolets, Chêne Bleu is self-evidently uniform: 'What interested me from the get-go,' says Xavier, 'was its secluded location and its unique environment as a nature reserve and a protected part of Mont Ventoux.' Yet nature itself has no boundaries; they are a human effort to interpret nature. The boundaries, at Chêne Bleu, make a mess.
'We could have done a little bit of everything,' Xavier remembered. 'But we weren't able to reconcile the style of the wines with the appellation possibilities. So we said – let's do a brand.' Forget turning leaves or hills in blossom; being the Rolets, the brand they came up with was an intellectually intriguing one, based on the celebrated and largely tragic love affair between a twelfth-century scholastic theologian (later castrated, by thugs) and one of his students.
'My brother-in-law and I spent days trying understand what was the best way to express what was there,' remembers Nicole. 'We tried initially to put all our best red into one brand, but we ended up feeling that what is most characteristic of our terroir is this tension, this juxtaposition between the very Northern Rhône and Southern Rhône personalities. We tried to put all of that phenolic tension into one wine, but it made a bit of a cacophony. It was more interesting to show the two faces of the vineyard – the more masculine, southern Rhône side and more northern Rhône Syrah-restrained style. So how do you communicate that? A man and a woman, a couple; they're connected but they're separate. And we came to Abelard and Heloïse because of the fact that they were both serious people, and the wines we felt had a certain gravitas.' Abelard, thus, is a Grenache-dominant blend, and Heloïse a Syrah-dominant blend (with a little Viognier). There is also a younger drinking red named after the couple's child, Astrolabe; a rosé with no particular name; and a white called Aliot, named after a local fifteenth-century glassblower.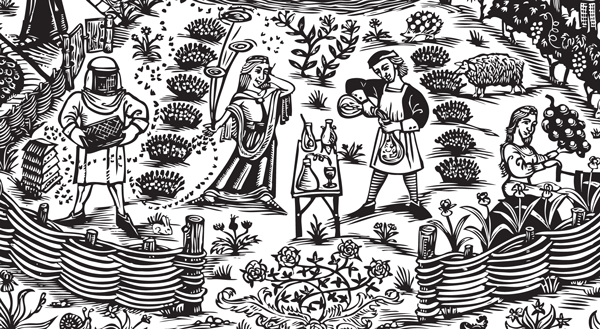 The 'contemporary medieval' branding is very strong, not least due to the beautiful engravings of Jane Randfield, used on labels and website; the wines are sumptuous and finely crafted, and sell internationally at prices most Ventoux producers can only dream about. Does the terroir shine, thanks to the backlight of branding, or does the strength of the brand cast terroir in the shade?
As I said to the Rolets when I met them, the branding strikes me as so forceful and so attractive that it occludes terroir; and to me the two main reds are too stylistically close to one another to work in the way that the conceptual contrast implies (Nicole says that this is not the general reaction). But what would I have done in their place?
There is a sense in which even the purest and most fugitive of terroir concepts has a branding force – yet terroir means the infinite articulation of difference, which in itself is anti-brand. Bordeaux First Growths may be brands – yet they also vary greatly according to vintage; they differ significantly from one another thanks to appellation and site; and their quality is predicated on terroir. Without that terroir presence, these 'brands' would simply not exist.
I would, I suppose, have sought the maximum levels of difference the vineyards are capable of expressing, and struggled to express those differences via the fragmented boundaries – because consumers are used to searching for terroir differences through appellations (which are surrogate brands as well as collective property rights). That, of course, might well have been the wrong choice.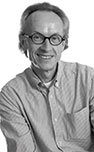 Columnist Introduction
Andrew Jefford is a columnist for both Decanter magazine and www.decanter.com, Jefford has been writing and broadcasting about wine (as well as food, whisky, travel and perfume) since the 1980s, winning many awards – the latest for his work as a columnist. After 15 months as a senior research fellow at Adelaide University between 2009 and 2010, Andrew is currently writing a book on Australia's wine landscape and terroirs. He lives in the Languedoc, on the frontier between the Grès de Montpellier and Pic St Loup zones.
Click here to read all articles by Andrew Jefford>>
- Follow us on Weibo@Decanter醇鉴

and Facebook

for the latest news and updates -
All rights reserved by Future plc. No part of this publication may be reproduced, distributed or transmitted in any form or by any means without the prior written permission of Decanter.
Only Official Media Partners (see About us) of DecanterChina.com may republish part of the content from the site without prior permission under strict Terms & Conditions. Contact china@decanter.com to learn about how to become an Official Media Partner of DecanterChina.com.