Jefford on Monday
The relationship between rock, soil and wine flavour is as little understood as it is widely celebrated. There is a long-held European belief is that nothing matters more than the physical medium in which vines are rooted, and growers will often dazzle visitors with their command of exotic geological detail. Outside Europe, the notion that a distinguished site is the key to wine quality is rapidly gaining traction. 'Let the vineyard speak' is an unquestioned ideal, no matter how difficult this action may be to define.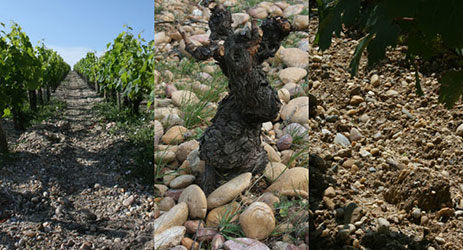 For writers, meanwhile, it's party time; the tasting-note air is thick with 'liquid rock', fossils, seashells, granite sands, lumps of schist and slate fragments. (I offend, I admit.) Into this exciting if dangerous environment steps a dark figure with a whistle: Professor Alex Maltman of Aberystwyth University.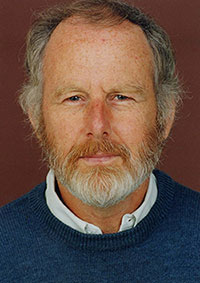 Maltman is a civilised geologist of rigorously scientific temperament. His specialism was sediment deformation (he took early retirement in 2004, though he continues with some teaching duties). Away from the ocean-bed day-job, he spent 40 years reading about wine, and 30 years growing grapes and making wine – in Wales, so you can tell he's not easily dissuaded. After four decades of quiet chortling, he decided that enough is enough; out has come the whistle, with a series of papers published since 2003. Maltman is calling time on the wine world's geological fantasies.
The publication of these papers in the Journal of Wine Research (JWR) and other academic journals has meant a restricted audience, so I'm delighted to say that through Cadair, Aberystwyth University's 'open access repository' and the JWR's own open-access scheme, you can now consult typescripts of his seminal 2008 'Role of Vineyard Geology in Wine Typicity' (http://cadair.aber.ac.uk/dspace/handle/2160/12704) and, even better, his forthcoming 'Minerality in wine: a geological perspective' (http://cadair.aber.ac.uk/dspace/handle/2160/12706). Any readers who are also members of the Guild of Sommeliers in the USA should seek out Maltman's succinct two-part 'Soils for Sommeliers' article. A book, I'm glad to say, is in gestation.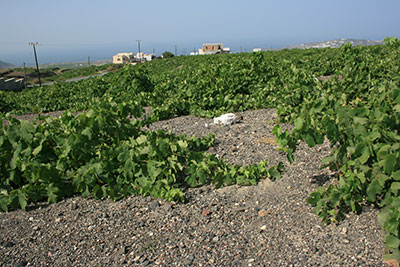 Maltman stresses that he is 'not claiming that there is no such thing as minerality, that vines don't take up minerals from the soil, or that vineyard geology is irrelevant. Clearly, the geology defines the water and nutrient supply crucial in vine growth, providing there's no irrigation or fertilizing.' As a wine-lover, too, he says he understands and recognizes the unfruity components of flavours in certain wines (like Chablis, Mosel Riesling, white Hermitage, Santorini Assyrtiko, Priorat or Douro reds) to which mineral terms are customarily attached.
He demolishes any literal connection, though, by pointing out that single-element nutrient minerals in solution (as cations) are very different from complex, usually insoluble geological minerals, which have zero or low levels of cation-exchange capacity. Any mineral solutes present in wine, he says, exist at levels well below the threshold for detection, and if they could be tasted would taste unpleasant anyway; furthermore, as far as flavour creation in wine grapes is concerned, 'the real action is up on the vine', via photosynthetic processes, rather than down in the roots. (And wine grapes, of course, are simply the raw materials used to create a processed product.)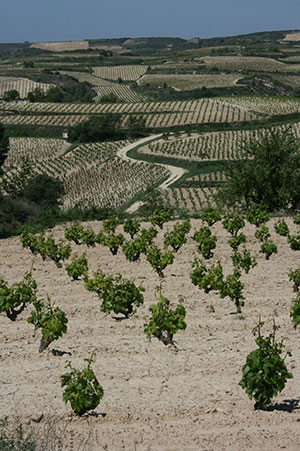 We surround ourselves, therefore, with fairy stories. He cited a recent mailing from the Sunday Times Wine Club, stressing that their St Chinian-Roquebrun is special because it comes 'from a terroir that's 100% unique. The secret? Schist. As the experts will tell you, some rocks make better wine. There's the limestone that forms the Côtes of Burgundy. And of Right Bank Bordeaux. Chalk in Champagne. The gravels of the Médoc and Graves. And down south, 'schist' – the geological equivalent of Viennetta ice cream… Comes in green, purple, brown and black, all stuffed full of tasty minerals.' He calls this the 'passive-descriptive approach'. 'You describe the geology and wine from place A (preferably with lots of nice maps, pictures, and big words) and then the geology from place B where, oh! the wines are different! You then take it as read that it is the geology that is responsible for the differences, ignoring everything else and making no attempt to explain what it is the geology is supposed to be doing. It's so misleading, at so many levels.'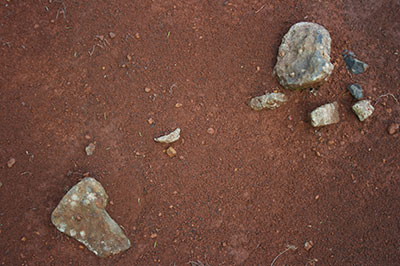 Maltman's painstakingly argued critique has certainly made me aware of the difficulties inherent in drawing any direct inference about aroma and flavour from vineyard soil and geology. I'm happy about using 'mineral', 'stone' or 'earth' in a strictly metaphorical sense, of course, to allude to a certain sensorial repertoire we associate with worked earth or rocks, just as we use cat's pee, cream or cassis in similar metaphorical sense. (Though note that the smell of warm earth or wetted stones derives from organic compounds in the soil or on the rocks, not the 'minerals' themselves, which have no sensorial identity at all.) The problem with wielding these metaphors, though, is that if I describe a wine whose vine is growing in slate as 'slatey', the metaphor is quickly gobbled up by the literal image, and the trusting reader assumes a direct line of transmission.
We need to wield these terms with care, then. What we can all agree on is that such non-fruit uniquenesses exist in wines from certain places, and that as Maltman says 'it is conceivable that physical geological factors do have some role in giving typicity.' The transmission role from geological minerals to nutrient minerals is complex, though, and it is still far from clear whether or not tiny variations in nutrient minerals (by further complex transformative processes) eventually play any kind of a role in the acquisition of aroma and flavour compounds in wine grapes. There is, in sum, no granite in wine. Party time, ladies and gentlemen, is over.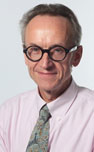 Columnist Introduction
Andrew Jefford is a columnist for both Decanter magazine and www.decanter.com, Jefford has been writing and broadcasting about wine (as well as food, whisky, travel and perfume) since the 1980s, winning many awards – the latest for his work as a columnist. After 15 months as a senior research fellow at Adelaide University between 2009 and 2010, Andrew is currently writing a book on Australia's wine landscape and terroirs. He lives in the Languedoc, on the frontier between the Grès de Montpellier and Pic St Loup zones.
Click here to read all articles by Andrew Jefford>>
- Follow us on Weibo @Decanter醇鉴

and Facebook

for the latest news and updates -
All rights reserved by Future plc. No part of this publication may be reproduced, distributed or transmitted in any form or by any means without the prior written permission of Decanter.
Only Official Media Partners (see About us) of DecanterChina.com may republish part of the content from the site without prior permission under strict Terms & Conditions. Contact china@decanter.com to learn about how to become an Official Media Partner of DecanterChina.com.