Premature oxidation, or premox. When a wine fault has its own affectionate nickname, you know it's become a widespread issue.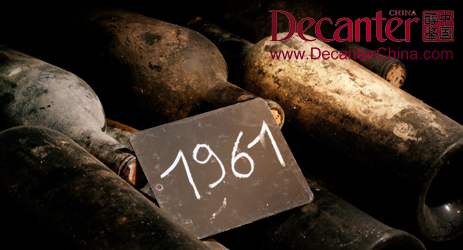 Up until now, red wine drinkers have been able to sympathise with the problem, without worrying too much about the issue affecting them. The quality of great red wines is intrinsically linked to their ageing ability, their aromatic personality that develops through bottle ageing, and instead we associate premature oxidation with the delicate aromas and colours of white wines.
It's not fair to immediately leap just to white Burgundy. There are plenty of regions that have found issues with overly-quick ageing, with the fresh greens and yellows of young wines racing towards russet and brown, and with fruit smells losing their edge when they should be still in the flush of youth. But early-ageing Mersaults and Pulignys first become the poster childs for the problem back in the late 1990s and early 2000s – most probably because the expectation for ageing is so high for those wines, so the corresponding disappointment is inevitably acute.
The issue has not entirely gone away – and personally I have opened a number of white Burgundies recently that seem to have over-compensated and ended up with severe bottle reduction – but it seems that most producers have brought things under control. But is there a similar issue heading towards red wines – and specifically the wines of Bordeaux, famous for their ability to age upwards of 40 or 50 years?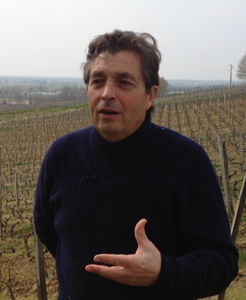 Dubourdieu points to the 2003 vintage as the most obvious example. Plenty of those wines were awarded high scores by wine critics upon their initial tastings, with points in the upper 90s, even a few perfect 100s at the time. Even the most generous critic can see today that some of those prune and fig aromas that seemed so exotic when young have turned into dried out wines at their 10th birthday. 'But it is not limited to Bordeaux – any region that makes long-living red wines, from Tuscany to Napa, should be aware of the potential issues.'
At first, this seems like an unlikely problem. Red wines have greater natural protection against premature oxidation – the tannins and phenolics are natural buffers against oxygen, and the composition overall of red wines makes them less fragile than whites. And the issue is further complicated by the fact that premature ageing is not an issue you discover immediately. It takes years to see how fine red wine is developing, and most bottles are left in cellars for at least a decade before consumers start widely opening them. 'But I have seen issues with a number of expensive, classified wines that are potentially storing up trouble for later,' warns Dubourdieu. 'We won't learn about it fully for another decade, by which time 15 vintages will have been affected. The Right Bank is the worst affected because Merlot is so vulnerable.'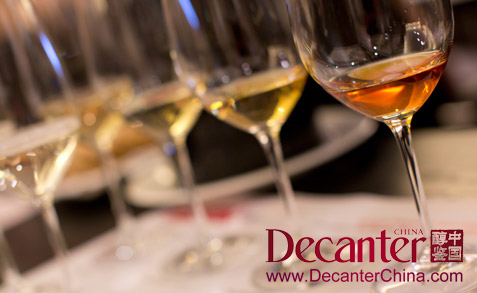 Alain Moueix, owner of Chateau Fonroque, a grand cru classé in Saint Emilion that is farmed biodynamically, takes a measured approach. 'We're not facing a scandal exactly, but perhaps a reassessment and a move backwards from the current position. Fifteen years ago, the move from under-ripe to ripe grapes was needed, but moving towards overripe, where prune smells eventually become cabbage-like, clearly there is something wrong.'
He points to the garagiste movement on the Right Bank, which in the late 1990s first pushed towards longer hang-time of grapes, creating the now infamous 'fruit bomb' wines which proved so popular with critics such as Robert Parker. 'These were estates on less good terroir, who used clever techniques in the vines to make up for it. But classifieds estates are already on great terroir, so there is just no need for this extreme viticulture, and it's detrimental to the wines.'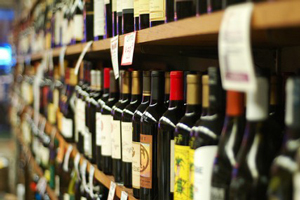 They found two specific molecules - ZO1 giving the prune aroma and ZO2 giving a stewed fruit smell – which developed rapidly in the presence of oxygen, and are also present in 'actual' prunes. The aromas are positively sought in specific types of wines such as Amarone, but their presence in a young dry red is likely to be an indication that the wine will not age as it should.
John Kolasa, director of Chateau Canon in Saint Emilion, says, 'The premox problem has already started I would say. We strongly believe in Bordeaux having wines that age, because no one else does this as well as we do. That's why there is such admiration for Bordeaux world over – that our terroir here is able to produce wines that truly grow and develop with the passing years. There is nothing more wonderful in my position than being able to go into the cellar and pick up a bottle that was made 50 years ago by one of my predecessors, and we want to ensure we are doing the same thing for future generations.'
Steven Spurrier, associate editor of Decanter, agrees. 'For me Bordeaux without tannins and acidity is not my Bordeaux. It would be very sad if Bordeaux moves into easy-drinking, as so many other areas are better suited to it, whereas very few places in the world can do ageing better than Bordeaux.'
'These are all practices that winemakers are doing with the best intentions,' says Dubourdieu. 'Riper grapes, new oak, low sulphur use – these are all things intended to improve the wine and to benefit the consumer. But I would prefer to warn winemakers now that it's possible to go too far, rather than say nothing simply to be politically correct.'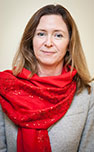 Columnist Introduction
Jane Anson is Bordeaux correspondent for Decanter, and has lived in the region since 2003. She is author of Bordeaux Legends, a history of the First Growth wines (October 2012 Editions de la Martiniere), the Bordeaux and Southwest France author of The Wine Opus and 1000 Great Wines That Won't Cost A Fortune (both Dorling Kindersley, 2010 and 2011). Anson is contributing writer of the Michelin Green Guide to the Wine Regions of France (March 2010, Michelin Publications), and writes a monthly wine column for the South China Morning Post in Hong Kong, where she lived from 1994 to 1997. Accredited wine teacher at the Bordeaux Ecole du Vin, with a Masters in publishing from University College London.
Click here to read all articles by Jane Anson>>
- Follow us on Weibo @Decanter醇鉴

All rights reserved by Future plc. No part of this publication may be reproduced, distributed or transmitted in any form or by any means without the prior written permission of Decanter.
Only Official Media Partners (see About us) of DecanterChina.com may republish part of the content from the site without prior permission under strict Terms & Conditions. Contact china@decanter.com to learn about how to become an Official Media Partner of DecanterChina.com.