The Chinese retaliatory tax on European wines has dominated the headlines this week. First it was coming in August, then it was either coming in March 2014, or perhaps not at all. First wine containers were piling up at ports, unable to make their way into China, then they were being speeded through to avoid increased duty. And along the way the expected new tax was pegged at 40%, and then at 10%. So, at the risk of adding a few more column inches to a story that has already had more than its fair share, where exactly are we now?
There are two men who are better placed that most to answer that question. Firstly John Watkins, the new CEO of ASC Wines since Don St Pierre Jnr stood down last October, and a man with over 28 years experience working in China and working with various government trade task forces, including the US-China trade commission. And secondly Dr John Yong REN, a Beijing-based lawyer and Arbitrator for the China International Economic and Trade Commission, which works to resolve economic and trade disputes (although not specifically, he was quick to point out, this one).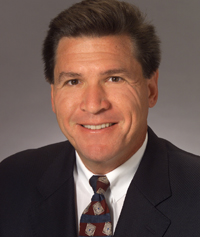 I started my questioning with John Watkins (pictured), who was over in Bordeaux for the Vinexpo wine fair last week, and spent most of his time fielding questions on the tax. He gamely kept correcting me as rumours slid neatly from one to the next, making the important point that the tension over imported wine dates not from the solar panels issue (which began in early June of this year), but from mid 2012, when a group of Chinese winemakers and producers filed a petition to the Ministry of Commerce (MOFCOM) complaining that imported European wines received unfair subsidies which damaged the development of the domestic industry in China. They were the first to ask for an enquiry into the EU producers' alleged dumping of wine in the China market – which means that the wine industry has been aware of this possible new tax for quite some time.
'The solar panel issue is certainly key and is driving the situation for European wines,' says Watkins. 'But one did not cause the other.'
By the end of last week, it was becoming clear that the tax was not to be imposed as of August 5th, as had been feared (when it would have been a provisional tax anyway – meaning that the monies would be collected in anticipation of a new tax, and returned if it did not happen). Instead, says Dr Ren, it is highly unlikely to be imposed this year. 'The investigation has not yet been initiated by MOFCOM,' Ren explained via email from Beijing this week, 'and the Preliminary Determination will be several months away. Only after that will provisional measures such as deposit or duty be taken.'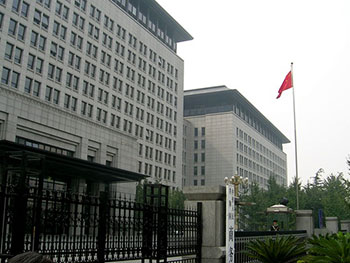 So, what this means is that everyone can relax for now. Once the investigation has begun, and the Preliminary Determination (or initial findings) has been announced, European wine producers will register to participate in the investigation. It's in their favour to do so, as in order to obtain a favourable anti-dumping duty, producers will have to co-operate and respond to MOFCOM's questionnaires and investigations.
In the meantime, producers both in Europe and other parts of the world have some time to take stock. One thing is for certain – Europe looks set to have a less smooth ride in the Chinese wine market over the next few years.
For a start, if and when the tax is introduced, theoretically other countries outside of Europe will benefit. 'Even if the duty is only increased by 5%,' says Watkins, 'there would still be a feeling among consumers in China that they would be paying more than they should for European wines. Any time you tax something you see an effect on consumption, so certainly it is not a good thing for European wines. The tax will be applied as a straight percentage of the wine's cost, so will affect both high priced and low priced equally – and indeed have more of an impact on the high-end wines, as 10% of €500 puts a lot more on the bottle than 10% of €5. It may be a reason for both buyers and consumers to start looking at alternatives.'
And the chatter over the trade war has also obscured other concerns in the market, at least for top end Bordeaux producers. It has been known for some time that the new Chinese government is looking to restructure the economy, taking measures to promote consumption and ensure infrastructure investment and annual growth rates are balanced and sustainable. And at the same time, they have been very clear at their intention to reduce corruption and wasteful spending.

'All this is of course the right thing to do for the long-term,' says Watkins. 'And the austerity programme that is aimed at reducing wasteful spending is hugely positive over the long term. Yet it is having an undeniable impact on luxury products, including wines.'
The impact is already being felt. ASC numbers are down by around one-third on this time in 2012 – although they are moving more bottles, says Watkins, average values are down. This is in line with the customs date for the first three months of 2013, which sees volumes of wine imports increasing (up by 31% for still wines, with France still leading the way), but average values for French wines down.
'One of trends we've seen as a result of the new policies is significant increase in private labels, where small regional department stores, supermarket chain stores, restaurants and hotels will make their own wine, with wholesalers going direct to Bordeaux, Australia, Chile and elsewhere, buying private labels,' says Watkins. 'This is a way to avoid falling prices, because a private label means less price transparency, as offers a way to keep a feeling of exclusivity and higher pricing, without paying more for the initial wine'.
'We believe that is driving the increased imports to a certain extent. But we are now also seeing the real market increasing: Chinese consumers who buy wine and consume it themselves, rather than give it as gifts. This is the silver lining. The government may be putting in place policies that are affecting our markets, but overall the market is still growing.'
A market that is continuing to expand is of course a good thing for everyone – but its shape seems to be evolving ever more quickly. And as the threat of the new tax recedes for the next few months, it seems evident that producers of high-end, luxury wines shouldn't start to relax quite yet.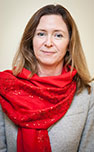 Columnist Introduction
Jane Anson is Bordeaux correspondent for Decanter, and has lived in the region since 2003. She is author of Bordeaux Legends, a history of the First Growth wines (October 2012 Editions de la Martiniere), the Bordeaux and Southwest France author of The Wine Opus and 1000 Great Wines That Won't Cost A Fortune (both Dorling Kindersley, 2010 and 2011). Anson is contributing writer of the Michelin Green Guide to the Wine Regions of France (March 2010, Michelin Publications), and writes a monthly wine column for the South China Morning Post in Hong Kong, where she lived from 1994 to 1997. Accredited wine teacher at the Bordeaux Ecole du Vin, with a Masters in publishing from University College London.
Click here to read all articles by Jane Anson>>
- Follow us on Weibo @Decanter醇鉴

and Facebook

for most recent news and updates -
All rights reserved by Future plc. No part of this publication may be reproduced, distributed or transmitted in any form or by any means without the prior written permission of Decanter.
Only Official Media Partners (see About us) of DecanterChina.com may republish part of the content from the site without prior permission under strict Terms & Conditions. Contact china@decanter.com to learn about how to become an Official Media Partner of DecanterChina.com.