Jefford on Monday
It will be a while before we get our first taste of 2013 Sancerre, but when it finally begins to splash into glasses in the fish restaurants of London, New York and Singapore, drinkers may detect an unusually pronounced note of gunflint.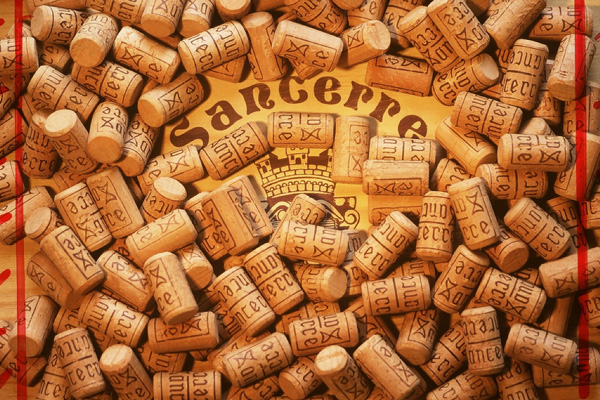 As Jane Anson reported for Decanter back in October, producers in Sancerre are considering whether or not they should pull out of France's appellation system altogether. The notional reason is the fact that the Central Loire office of the INAO is to relocate to Tours. A 30 per cent rise in INAO affiliation rates (from €0.10 to €0.13 per hectolitre – which means an annual bill of €21,060 instead of €16,200 for the Sancerrois) has also proved indigestible.
Since Sancerre's office is just one of ten which will be closing, and since the rate hike is nationwide, any number of other appellations might have chosen to throw down this gauntlet. It's perhaps no surprise that the challenge has come from what must surely be regarded as one of France's most successful AOCs (or AOPs as we ought now to be calling them). As any sommelier on five continents will tell you, Sancerre rivals Chablis for name recognition, for ease of pronunciation, and for sheer gastronomic appeal. Like all Sauvignon Blanc, it can be bottled (and turned into cash) earlier than most serious white wines, and all ambitious red wines. There are three branches of the Crédit Agricole bank in and around Sancerre itself. I'm sure their managers cosset an unusually high percentage of well-upholstered viticultural accounts.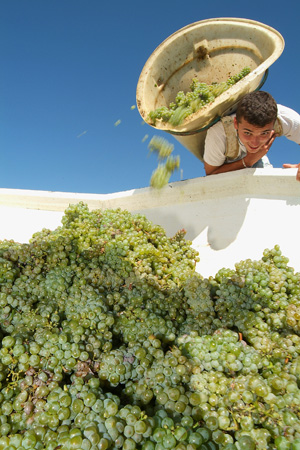 Sancerre, in other words, really could go it alone in a way that Costières de Nîmes or Grignan-les-Adhémar would find hard. It's interesting, indeed, to speculate what an international branding agency might do with the name were it to mutate from appellation to trademark. The promotion of even the biggest French regional AOPs has often been cack-handed and amateurish, with those in charge of campaigns often hamstrung by one-eyed political requirements. These might continue to bedevil a privately owned 'Brand Sancerre' – but if everyone involved supported a decision to take the name to its full commercial potential, it could herald boom time in the small Cher town. This does not necessarily mean extra planting (though it's worth noting that there's more than six times as much Sauvignon in Marlborough as in Sancerre); skilful positioning and communication, though, backed by a new approach to questions of quality and consistency might quite easily see average prices lifted by 10-15 per cent.
Of course the local producers would also be sailing into uncharted legal waters; it would be boom time for lawyers first of all. An AOP is a geographically delimited communal property right, and it's hard to believe that there wouldn't be principled objectors to what would inevitably be seen as the 'privatisation' of a precious communal and cultural asset. The secessionists might form a majority, but French law would certainly side with any rump wishing to retain the name and the status quo. Without the name, secession would be pointless. For this reason, I doubt it will happen.
As a message of the general dissatisfaction which I've heard repeatedly expressed towards the INAO over the past three years, though, the Sancerre challenge is clear. There are many dossiers stacked up on INAO desks, sometimes waiting a decade or more for resolution. There's nothing new about non-conformist individuals opting out of 'the system'; indeed the softening of labeling regulations for IGP and Vin de France wines has made this easier than ever. The kind of institutional dissatisfaction we are now seeing, though, has been rare in the past. French bureaucratic delivery is poor, and 'customer service' non-existent; combine that with the recent tax increases weighing on every business and every individual in France, and the mood is volatile, as the recent 'bonnet rouge' protests (against new trucking eco-taxes) in Brittany have shown.
I still believe, though, that appellations are a creation of infinite preciousness. They came into being in response to imposture and fraud, and have worked well over the last 80 years in safeguarding authenticity of production. Most importantly, they allow small producers to thrive on equal terms alongside larger ones, which is one reason why France's wine culture is vibrant, and why its fine wines remain a global reference. The notion of the appellation is growing in significance in every wine-producing country; some (including in New Zealand) even talk of adopting a prescriptive European orientation in terms of varieties and styles rather than simply delimiting territory. All appellations, though, must remain flexible and adaptive, and they must be well-administered. Those are the question marks in France.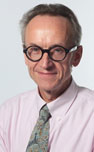 Columnist Introduction
Andrew Jefford is a columnist for both Decanter magazine and www.decanter.com, Jefford has been writing and broadcasting about wine (as well as food, whisky, travel and perfume) since the 1980s, winning many awards – the latest for his work as a columnist. After 15 months as a senior research fellow at Adelaide University between 2009 and 2010, Andrew is currently writing a book on Australia's wine landscape and terroirs. He lives in the Languedoc, on the frontier between the Grès de Montpellier and Pic St Loup zones.
Click here to read all articles by Andrew Jefford>>
- Follow us on Weibo@Decanter醇鉴

and Facebook

for the latest news and updates -
All rights reserved by Future plc. No part of this publication may be reproduced, distributed or transmitted in any form or by any means without the prior written permission of Decanter.
Only Official Media Partners (see About us) of DecanterChina.com may republish part of the content from the site without prior permission under strict Terms & Conditions. Contact china@decanter.com to learn about how to become an Official Media Partner of DecanterChina.com.