Earning the title of Master Sommelier is no easy feat. The exam is notoriously difficult and only those who truly live and breathe in the world of wine have any chance of making it, as Matt Stamp MS explains...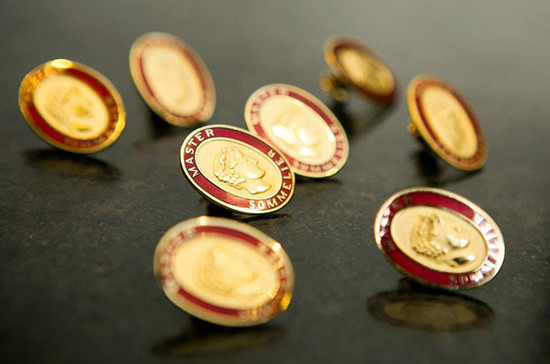 As a fellow – and more veteran – Master Sommelier once said to me, 'An MS should be able to say something sensible about any wine, from anywhere in the world.' From Banfi's Brunello to Renardat-Fâche's Bugey-Cerdon, success hinges on the ability to accurately yet concisely categorise a wine's contents, make the sales pitch, competently pair it with food, get it on the table before the course arrives and manage all of the above with no shortage of tact and aplomb.
The best of us are more likely interpreters of our guests' tastes than advocates for our own. We hang on a low rung in the service industry, far from the rarefied air consumed by top critics and yet – as I am reminded as I watch scenes from my own MS exam unfold in the documentary film SOMM – the best sommeliers live and breathe only in the world of drink.
While many great sommeliers may find their own, self-taught, path to the top, the MS Diploma is the most valuable certificate one might achieve in the service and sale of wine. But it doesn't come easy: just seven of the 60 hopeful candidates at a recent exam cleared the hurdle, and the Court of Master Sommeliers (CMS) admits only a handful of new members to its ranks each year. Since 1969, when the exam was first held in London, only 197 people worldwide have achieved this distinction.
The pins for certified sommeliers. Credit: Court of Master Sommeliers
Today, the CMS has European and American chapters, with members in the UK, US, Canada, and Chile. The Court's members head wine programmes in some of the world's best restaurants (New York's Eleven Madison Park, England's Fat Duck, California's The French Laundry) as well as more casual wine destinations (New York's Corkbuzz, London's 28-50, Colorado's Frasca Food and Wine), and they are an increasing force in the marketing and making of wine.
The exams
So what does it take to become a Master Sommelier? The simple answer is that you pass a test composed of three sections – tasting, practical service and theory – buttressed by years of preparation. Retire the lofty image of a 'super taster', likely French, baptised in wine and by some divine lottery versed in the nuances of Margaux and Yquem by puberty. For me, the route was less glamorous.
In 2005, I began to re-imagine a career in restaurant management as a career in wine, and looked for avenues of education. I was living in Omaha, Nebraska – home of Warren Buffett and beef – and such avenues were few and far between. There was the usual complement of local wine 'experts' and admirers of heavy glass and expensive wine, but few serious professionals or mentors available to ignite and stoke curiosity into a fully fledged career. Local wine educators directed their efforts at consumers – one such 'expert' charmingly (and consistently) confused terroir with a small, fearless dog – so I travelled to Toronto and took part in a two-day introductory class offered by the Court of Master Sommeliers. There, I learned the basics of blind tasting, the backbone of the sommelier's craft, and invested in the trade.
Seen by some as a parlour trick, blind tasting is a useful tool. Practising this skill – and it requires practice, not innate ability – sharpens your ability to communicate a wine's character in an objective and meaningful way. Blind tasting allows you to view a wine precisely as it is, unencumbered by the noise of scores, labels, history and perceived value.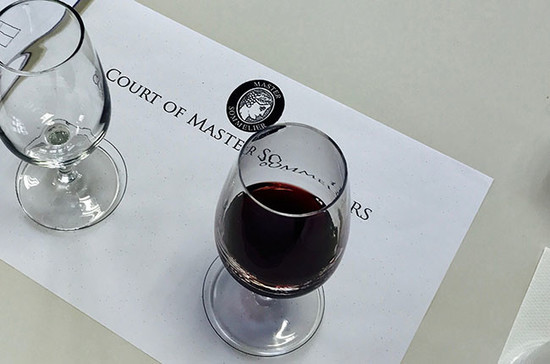 After successful completion of the introductory class, those aspiring for the rank of MS must pass three progressively demanding exams: a Certified Sommelier exam, Advanced Sommelier exam and – by invitation only – the Master Sommelier exam. In all three, proficiency in blind tasting is required.
For the final exam, a sommelier faces six wines and must, in 25 minutes, identify the dominant grape variety, vintage, level of quality, country and region of origin for each. Conclusions must be airtight to achieve a pass mark, but each candidate must also describe the wine, estimating levels of tannin, alcohol, acidity and sweetness while correctly identifying aromas, judging the length of finish, and inspecting the wine's visual cues.
Blind tasting becomes an exercise in deduction. For example, we associate aromas of green bell peppers or grass with pyrazine compounds present in Sauvignon Blanc; thus, a taster able to smell these aromas may logically lean toward Sauvignon as a conclusion. In the hunt to deduce identity, you learn to accurately describe the wine. We practise this skill daily; by the time I passed my MS exam in 2011, I'd probably spent the equivalent of several years of college tuition in wine purchases alone.
The craft of the sommelier
Once you start to effectively communicate about wine to the public, the craft of the sommelier begins to take shape. I left Nebraska for California after I passed my Advanced Sommelier Exam in 2008, and worked as a sommelier in two outstanding restaurants, the Farmhouse Inn and Restaurant, and The French Laundry.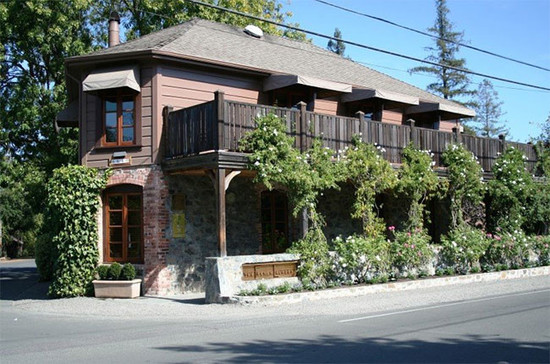 For those in pursuit of the MS badge of honour – the 'red pin' – working on the floor of a high calibre restaurant is an obvious advantage. At The French Laundry I handled a list of more than 2,000 labels, and every manner of guest, requiring every shade of tact – from Quentin Tarantino to the Queen of Jordan – walked through the door. At one table, I served a Russian oil magnate Domaine de la Romanée-Conti's Richebourg 1964; at the next, a couple from New Jersey drank Honig's Sauvignon Blanc bought at the market down the street.
Good sommeliers learn to ignore appearances and develop intuition, to relate and measure success by a guest's happiness rather than the size of the bill.
During the service portion of the exam, candidates walk into a dining room populated by 'guests' – MS examiners – and for 45 minutes must act the part of warm, hospitable, efficient salesmen of wine. Expect entrapment: examiners draw the candidates into lengthy discussions about wines and vintages, while a fake maître d' checks the time and barks for them to hurry along, because another table is waiting.
Printemps de Champagne
Likely tasks include Champagne service and tableside decanting of mature red wines, but the real purpose here is to gauge a candidate's reactions under intense pressure. Surprises are common. How well does one maintain composure and project calm? In my restaurant experience I've witnessed just about everything, from the occasional red wine spill to heart attacks at the table, angry break-ups, epileptic seizures and an impromptu, acappella rendition of White Christmas by Bono of Irish band U2. Imagine an absurd or awful scenario, and it has likely occurred.
Underpinning service and tasting is the sound theory of wine. Preparing for the oral theory exam requires a significant time commitment and sacrifice. Discipline is required: you can't simply read up on topics of interest which, for the average sommelier, might be Burgundy or Riesling. Rather, one must resolve to study the entire world of wine.
An average day saw me in a tasting group for two hours in the morning, at the restaurant from noon until midnight, and then spending several hours studying theory before bed. For the serious, there is little time for anything else. Emotions fray, stress builds and personal relationships succumb under the exam's weight. At the end of it all, a feeling somewhere between jubilation and relief emerges. Pay and prestige may rise or they may not, but the better candidates approach this exam for personal improvement, not future rewards.
In recent decades, the world of wine has expanded exponentially, and the sommelier profession has grown alongside it. Fifty years ago, the (rare) sommelier studied Bordeaux, Burgundy and the occasional German Riesling; today, our education spans the globe. And it never stops. In this world there are no wine 'experts'. So, perhaps Master Sommelier is not the most accurate title; Perpetual Student may suit us better.
This article first appeared in the March 2013 issue of Decanter magazine. Edited for Decanter.com by Ellie Douglas.
Translated by ICY
All rights reserved by Future plc. No part of this publication may be reproduced, distributed or transmitted in any form or by any means without the prior written permission of Decanter.
Only Official Media Partners (see About us) of DecanterChina.com may republish part of the content from the site without prior permission under strict Terms & Conditions. Contact china@decanter.com to learn about how to become an Official Media Partner of DecanterChina.com.