That's certainly what Thomas Duroux at Chateau Palmer believes. The Margaux third growth has been nudging towards biodynamics for the past few years, and by 2014 will be 100% across the whole vineyard. They hope to receive official certification by Demeter (biodynamic) and Ecocert (organic) by 2017.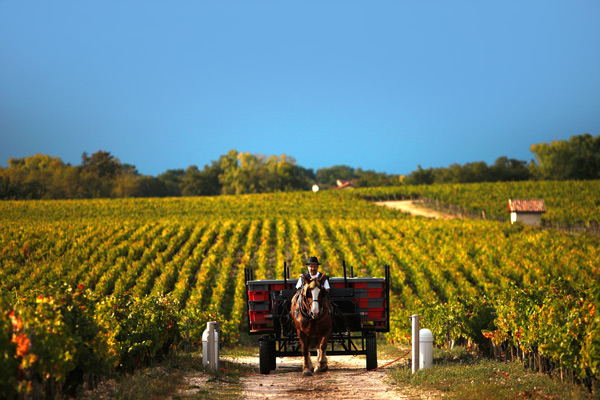 'I am convinced that in ten years all the serious classified growths will go this way,' Duroux told me during the en primeur tastings. 'It seems an essential step out of respect for the people working in the vineyards, and respect for the vineyards themselves, and because it's what consumers of these top wines want. You have to pay a certain price of course – you can wave goodbye to higher yields, and have to accept higher costs in looking after the vines – but if you want your estate to be a living organism, not a place to be simply exploited, it seems only logical that you would want to make wine like this'.
The most famous of the Bordeaux biodynamic conversions is undoubtedly Chateau Pontet Canet, which has seen a meteoric rise in critical opinion – and price – since becoming certified in 2010. So are the higher prices justified? What exactly are the costs involved in going biodynamic? Monty Waldin, winemaker and writer who has long supported biodynamic farming, and who works currently with Weingut Dr-Bürlklin-Wolf in Germany's Pfalz and Col d'Orcia in Montalcino, says they are less than you might think. 'We have found that initially there can be some extra costs in moving to lighter machinery better adapted to grassing between the rows (cover crops), and the incorporation of livestock. But their manure allows the vineyard-come-farm to start generating its own fertility. And a child of five can do the biodynamic bit. It's ultra low tech and low cost. With biodynamics you spend more money on manual labour and get lower yields but you offset this by more disease-resistant grapes, with wines which are easier to ferment, which age better, which are more savoury and which people like to drink. You also get more consistent yields - very important in terms of budgets'.
For Duroux, who is a qualified agronomist, things have been going full steam ahead. 'We experimented with introducing 35 sheep in the vineyards last year,' he said, 'to eat the cover crop between the rows of vines. We even brought in some chickens to eat caterpillars that were proving a pest for the vine leaves, and had some success with them. We're not convinced about horses just yet. You have to be just as careful applying treatments (even biodynamic ones) with horses as you do with humans, and we prefer six wheel tractors that spread the pressure and ensure less compaction of the soil. But we are hoping to introduce a few cows for our own estate-produced compost'.
Duroux is far from alone in these experiments; and one of the most obvious signs of the new enchantment with biodynamics are the number of animals that you can spot when driving through Bordeaux vineyards. First up, there are of course the horse boxes that you regularly get stuck behind on narrow country roads. To date there are over a dozen properties that have acquired a few fine-looking shire horses to plough the vines, including Pontet Canet, Rauzan-Ségla, Latour, La Lagune and Smith Haut-Lafitte. Look carefully and you also might spot oxen (introduced at Pape Clement in 2012, with two mighty 400kg bulls who only respond to commands given in Occitan, the native language of southwest France), those sheep and chickens at Chateau Palmer, and plenty of bees. If you like honey, you can pick up home-grown examples from Chateau Cantenac Brown in Margaux, Chateau Brown, Chateau de Fieuzal in Pessac Léognan and – rather brilliantly – do a taste test from a range of different honeys made in hives across the Bernard Magrez estates, where he is experimenting to see if terroir makes an impact on honey flavours.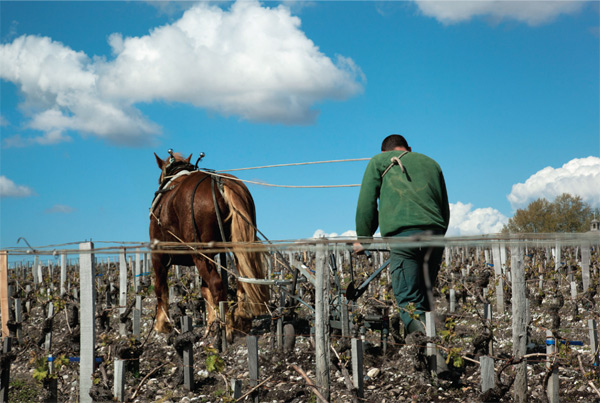 This is all part of an admirable drive towards biodiversity, but it can be quite a challenge in this humid Atlantic climate. Philippe Dhalluin at Chateau Mouton Rothschild voices his concerns when he says, 'We have been experimenting with organic farming at our three Pauillac estates for over ten years now, and vintages like 2013 give us serious pause for thought. We needed to be able to treat the vines quickly and efficiently against disease'.
Helene Gélin, new technical director at Chateau Latour (now with 24 hectares biodynamic) would perhaps suggest that the answer is not to go back to conventional farming, but to push even further ahead with biodynamics. She says of the 2013 vintage, 'Our biodynamic grapes were affected by rot, but because their skin was thicker, the rot spread more slowly, and didn't affect so many of them. We only made 31% first wine from our overall production this year, but pretty much every one of our biodynamic grapes ended up there'.
Clearly many people agree with her. But are the risks too high for classified Bordeaux to decamp en masse to crushing cow horns and pruning according to cycles of the moon? Could Thonas Duroux possibly be right to think that all serious classified growths will be converting?
'I think there is a strong chance of this happening,' says Waldin. 'Look at Burgundy and Alsace where most top estates use some form of biodynamics. If your competitors are downsizing their chemical usage in favour of say herbal vine teas and suffering no adverse effects in quality you'd be stupid not to consider making some changes. The difference between Burgundy/Alsace and Bordeaux is ownership structures. These tend to be more complex in Bordeaux. But Palmer (which has three separate companies as owners) may show that this potential barrier to change may no longer be such a significant impediment. Duroux and Comme at Pontet-Canet have shown that the Bordeaux business model is shifting from high profile globetrotting super-consultants to sandal-wearing vineyard managers growing grapes as if they were working in a top restaurant kitchen garden. And clearly it can pay off; Pontet-Canet has upped several gears by thinking biodynamically: putting more in to the land than it takes out. In Michelin-speak they have added extra stars to their offer.'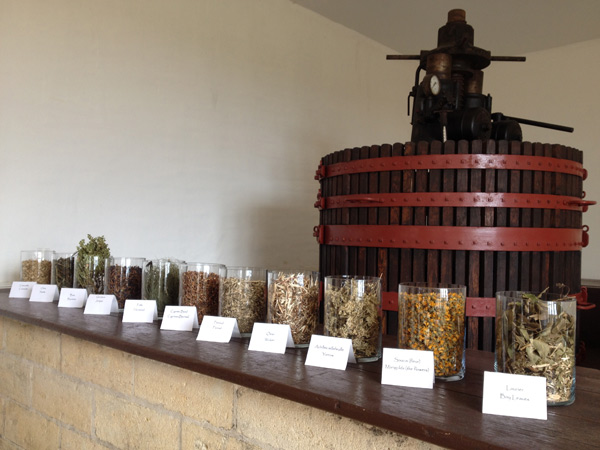 Biodynamic Bordeaux
Chateau Pontet Canet, Pauillac
Chateau Fonroque / Chateau Moulin du Cadet, Saint Emilion
Chateau Climens, Sauternes
Chateau Clos Puy Arnaud, Castillon Cotes de Bordeaux
Chateau du Champs des Treilles, Saint Foy Bordeaux
Chateau Falfas, Cotes de Bourg (daughter of Francois Bouchet, one of France's leading proponents of bioynamics)
Chateau La Fleur Cailleau / Chateau La Grave, Fronsac
Domaine de l'A, Castillon Cotes de Bordeaux
Chateau Le Puy, Cotes de Francs
Chateau La Grolet/Chateau Peybonhomme, Cotes de Bourg
Chateau Canon Saint Michel, Canon Fronsac
Chateau Fougas, Cotes de Bourg
…and heading that way
Chateau Palmer (in full conversion, hopes for certification in 2017)
Chateau Durfort Vivens (in full conversion, hopes for certification in 2016)
Chateau Latour (within the L'Enclos section of the vineyard, 24 hectares biodynamic)
Chateau Guiraud (certified organic, but using more and more biodynamic techniques)
Chateau Pavie-Macquin (not certified but farms to biodynamic principles)
Chateau Haut Bages Liberale (today 50% of the property is in biodynamic farming, since 2008)
Chateau Margaux (experimenting with biodynamics)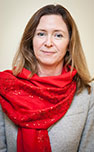 Columnist Introduction
Jane Anson is Bordeaux correspondent for Decanter, and has lived in the region since 2003. She is author of Bordeaux Legends, a history of the First Growth wines (October 2012 Editions de la Martiniere), the Bordeaux and Southwest France author of The Wine Opus and 1000 Great Wines That Won't Cost A Fortune (both Dorling Kindersley, 2010 and 2011). Anson is contributing writer of the Michelin Green Guide to the Wine Regions of France (March 2010, Michelin Publications), and writes a monthly wine column for the South China Morning Post in Hong Kong, where she lived from 1994 to 1997. Accredited wine teacher at the Bordeaux Ecole du Vin, with a Masters in publishing from University College London.
Click here to read all articles by Jane Anson>>
- Follow us on Weibo @Decanter醇鉴

and Facebook

for most recent news and updates -
Translated by Sylvia Wu / 吴嘉溦
All rights reserved by Future plc. No part of this publication may be reproduced, distributed or transmitted in any form or by any means without the prior written permission of Decanter.
Only Official Media Partners (see About us) of DecanterChina.com may republish part of the content from the site without prior permission under strict Terms & Conditions. Contact china@decanter.com to learn about how to become an Official Media Partner of DecanterChina.com.