Jefford on Monday
Leading export managers from Bordeaux and Cognac probably deserve their long holidays this year. The Chinese market may have provided wonderful opportunities for both regions over the last half-decade – but over the last six months, it has also greyed a lot of hair.
French workers are divided into two camps: juilletistes (those who disappear on holiday for the whole of July) and aoûtiens (those who take August off). Wine-exporting juilletistes were hobbled this year, as China's anti-dumping enquiry dossier hit their desks at the beginning of that month, and they had just twelve days to fill in the detailed forms and return them. The CIVB alone flew over a thousand dossiers and a cubic metre of paper to Brussels. Now Chinese civil servants have the unenviable task of reading it all.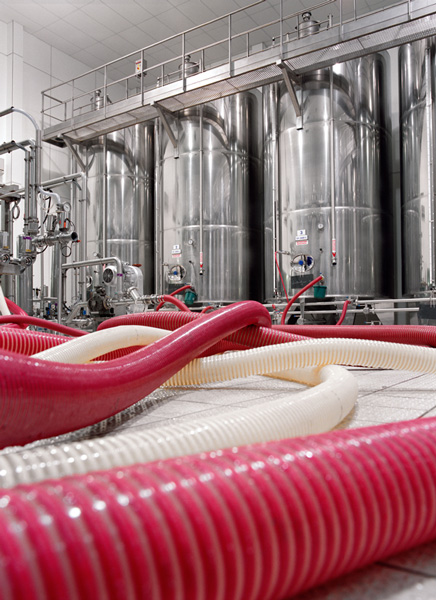 A bigger and less evidently political Chinese concern has been hanging over the entire French wine and spirit scene since March, though. Following the catastrophic melamine-contamination scandal of 2008, the Chinese authorities and Chinese consumers have become understandably nervous about other possible contamination issues in food and drink products. Elevated levels of phthalates were found in leading Chinese baijiu (white spirit produced from sorghum and other grains) brands in November 2012, causing a slump in sales. New regulations with lowered norms of phthalate levels were put in place by the authorities at the end of 2012. When containers of French wine and cognac were impounded by the Chinese customs in March 2013 on suspicion that their phthalate levels might exceed the new norms, laboratories in South West France were suddenly swamped with samples from anxious exporters. China, remember, is Cognac's biggest export market (40 million bottles go east each year).
What's a phthalate? A plasticizer – a substance added to plastics (particularly PVC) to increase flexibility, transparency, durability and longevity. Very useful, in other words – but pesky, too, since phthalates are volatile, and not chemically bound to their plastic host.
European and American consumers may remember a scare regarding phthalates in plastic wrap (cling film or glad wrap) in the 1990s: they were found to migrate easily to food products, especially fatty one like cheese and meat. Studies have suggested that phthalates act as endocrine disruptors in the human body, as well as perhaps being a factor in some cases of breast cancer, asthma, diabetes and attention deficit hyperactivity disorder in children. They are a group of chemicals, in sum, which provoke universal anxiety, since they are now almost everywhere – from household dust to the nasogastric tubes and surgical gloves used in hospitals.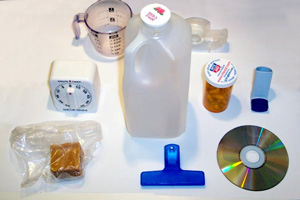 They are, needless to say, in winery equipment, too, especially tank linings, plastic vessels used in racking processes, the plastic tubing used to pump must or wine from one vessel to another, and pump components themselves. And ethanol (alcohol) is a solvent – a perfect way of extracting phthalates from plastics. That, of course, is why spirit producers need to be particularly vigilant.
In the end, it seems, all of the wines and spirits which ground to a halt in March were cleared – once the producers could flourish analyses of the control samples showing that the phthalate levels were below the new norms. Phthalates, in any case, are in the European Union's sights; indeed Denmark has pre-emptively banned the use of four of them altogether. The problem is surmountable.
What, though, will be next? The authorities in Xiamen have just destroyed 375 cases of Spanish wine because they contained much more iron than norms allowed – and elevated levels of manganese led to a consignment of French wines being impounded earlier this year. In the latter case, French experts countered that the manganese was 'an effect of terroir', though that charming defence looks a weak one; soil minerals cannot be directly transferred to wine.
It could be worse, of course; sometimes there is no scientific foundation at all to regulations of this sort. When I was in Georgia earlier this year, my contacts told me that Russia and some of its neighbouring countries reserved the right to destroy any wine bottled for less than two years which contains a sediment as 'hazardous'. I'd regard it as encouraging.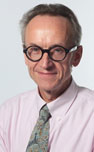 Columnist Introduction
Andrew Jefford is a columnist for both Decanter magazine and www.decanter.com, Jefford has been writing and broadcasting about wine (as well as food, whisky, travel and perfume) since the 1980s, winning many awards – the latest for his work as a columnist. After 15 months as a senior research fellow at Adelaide University between 2009 and 2010, Andrew is currently writing a book on Australia's wine landscape and terroirs. He lives in the Languedoc, on the frontier between the Grès de Montpellier and Pic St Loup zones.
Click here to read all articles by Andrew Jefford>>
- Follow us on Weibo @Decanter醇鉴

and Facebook

for the latest news and updates -
All rights reserved by Future plc. No part of this publication may be reproduced, distributed or transmitted in any form or by any means without the prior written permission of Decanter.
Only Official Media Partners (see About us) of DecanterChina.com may republish part of the content from the site without prior permission under strict Terms & Conditions. Contact china@decanter.com to learn about how to become an Official Media Partner of DecanterChina.com.