Jefford on Monday
Lunch, recently, in Cormòns, one of the key villages in Italy's Collio; the discussion swung round to orange wines. Cue the key question, beautifully posed.
Nicola Manferrari of Borgo del Tiglio, each of whose pale whites is an essay in aromatic finesse and nuanced restraint, said that he was anti-orange – "because the subtleties of expression go missing, and the wines just taste of the method by which they were made." Kristian Keber of Edi Keber disagreed, though he's not an 'orange wine' producer himself; indeed his CollioBianco, a pale and haunting blend of RibollaGialla, Malvasia and Friulano, rivals the Borgo del Tiglio whites for suggestive nuance. "Red wines differ from each other in their finished state," he pointed out, "thanks to the time they spend with their skins. Why should white wines be different?" Why indeed? The logic seems irrefutable. Yet Manferrari's criticism is often voiced.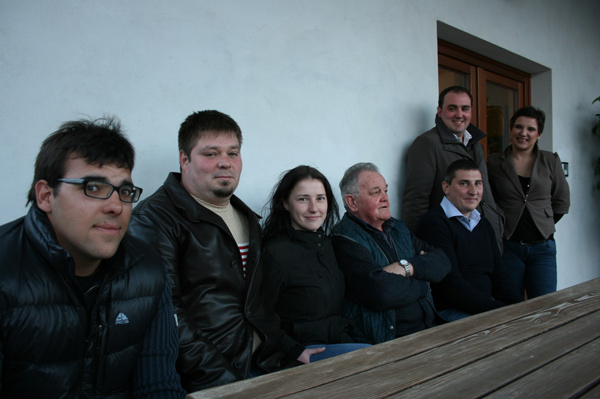 I enjoy well-made orange wines (meaning white wines made with sometimes extensive skin contact, though not necessarily in an amphora), not least because I love tannin and low acidity. Orange wines are obviously richly textured, and tend to be low in acidity because full seed ripeness prior to harvest is essential; they then go through malolactic, naturally enough, after alcoholic fermentation, and are often lengthily aged before bottling.
Their muted, autumnal fruit characters delight me; so, too, do their notes of nuts, of mushrooms, of hay and straw, of cheese paste, of wild flowers, of umami. These are profiles which can be both gastronomically compelling and aesthetically profound. (The rank, cidery qualities of coarsely made, ideologically virtuous but chronically oxidised orange wine, of course, are less inspiring; let's hope producers and aficionados find the courage to distinguish the two.) Can you, though, trace varieties and origin in a set of well-made orange wines as you can in conventionally crafted whites? Honestly, I can't. Genre still seems to take the lead.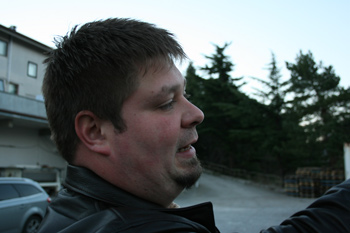 That same afternoon, as it happened, I found myself sitting down to a tasting sheet bannered 'Experience the orange jewel'. We'd driven over to Oslavia, near Gorizia: the far east of Collio. The jewel in question was a set of six RibollaGialla wines, made by six Orangistas with varying degrees of skin contact – one month in the case of the merely golden 2011 Fiegl and up to four months in the case of Radikon's russet 2007. In between came the 2009 Primosic (just 20 days on skins, but more deeply orange than the Fiegl wine) and two months (2009 Il Carpino, 2008 La Castellada and the 2009 Dario Princic). I found the hazy Princic wine too rustic and artisanal for my taste, but the others were very good, especially the elegant La Castellada and the grand Primosic, with its resonant flavour cascade. Some were made with sulphur; some without; none was hurried into bottle.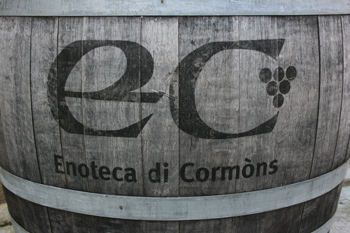 The point here is that this is not avant-garde posturing or even radical experiment, but rather a return to deep local traditions and a logical response to a singular set of grape varieties. "My grandfather made wine like that," said SašaRadikon. "For two reasons. He had to press by hand, and if he soaked the skins in the wines, they were softer and easier to press. He also knew that wines made in that way lived longest; the skins gave some preservation qualities." The ancient, thick-skinned Ribolla; haunting, fugitiveMalvasia; the vegetal, marrowyFriuliano (in fact Sauvignonasse, formerly TocaiFriulano, and never happier or more adult in style than here): these are all varieties which can leave drinkers puzzled and nonplussed by their neutrality when the juice is whipped off the skins and given classically cool, reductive white-wine fermentation. Even Gianfranco Gallo of Vie di Romans in nearby Isonzo, surely one of Italy's most technically proficient and intelligent fine-wine makers, gives all his astonishingly dense, flavour-saturated white wines (as un-orange as you like) around 20 hours' skin contact. With time on skins, you suddenly see their Hapsburg grandeur.
I have no answer to the key question; the truth may be that we need more experience both with making and with drinking long-macerated orange wines before we can read variety and origin in their sensorial profiles. What the work of the OslaviaOrangistas made me realize, though, is that the orange wine movement is not (or should not be) a rigorous dualism but rather a gentle and humane set of relativities; orange can be pale gold, too. The essential point is that you don't part with the skins prematurely, before they have given up all their secrets. 'Skin neglect' may even, come to be seen as a grotesque oversight in late twentieth century white-wine making.
Curious? Make for the Orange Wine Festival, Palazzo Manzioli, Izola, Slovenia: April 25th 2014, and in Vienna in November 2014. For more orange wines, attend The Real Wine Fair in London's Tobacco Dock on April 13-14th, 2014; or the RAW London Artisan Wine Fair at London's Old Truman Brewery on May 18th and 19th 2014 and at PalaisPallavicini in Vienna on June 15th 2014.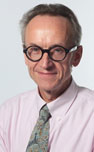 Columnist Introduction
Andrew Jefford is a columnist for both Decanter magazine and www.decanter.com, Jefford has been writing and broadcasting about wine (as well as food, whisky, travel and perfume) since the 1980s, winning many awards – the latest for his work as a columnist. After 15 months as a senior research fellow at Adelaide University between 2009 and 2010, Andrew is currently writing a book on Australia's wine landscape and terroirs. He lives in the Languedoc, on the frontier between the Grès de Montpellier and Pic St Loup zones.
Click here to read all articles by Andrew Jefford>>
- Follow us on Weibo@Decanter醇鉴

and Facebook

for the latest news and updates -
All rights reserved by Future plc. No part of this publication may be reproduced, distributed or transmitted in any form or by any means without the prior written permission of Decanter.
Only Official Media Partners (see About us) of DecanterChina.com may republish part of the content from the site without prior permission under strict Terms & Conditions. Contact china@decanter.com to learn about how to become an Official Media Partner of DecanterChina.com.