Jefford on Monday
Has there ever been a more complicated wine problem than this? I doubt it. We've been anguishing about premox (or, more graphically, POx) for almost a decade now, but it hasn't gone away. Indeed when the organizers of the Oxidized Burgundies Wikisite held their assessment dinner for the 2005 white Burgundies in Beverly Hills last year, they found that vintage to be the worst ever in terms of wines showing advanced aging profiles (one-quarter of the 65 wines tasted). The figure for out-and-out oxidized wines, however, was lower than usual (six per cent). The assessment dinner for the 2006 vintage takes place in Los Angeles in three days' time. Check that very useful site for a subsequent update.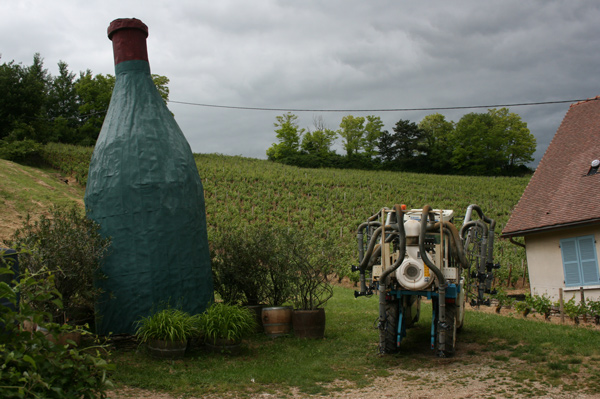 The debate, meanwhile, has broadened beyond the confines of white Burgundy. The only major Pessac-Léognan white purchase I've ever made was a half-case of 1994 Domaine de Chevalier in half-bottles (£18.11 each), delivered after perfect storage following en-primeur purchase in 2001. When the first few bottles proved oxidized, I gave up and sold the rest at auction, even though I hadn't heard of premox at the time. Nowadays the problem is known to affect Bordeaux red wines as well as whites, as my colleague Jane Anson discussed last year , especially Right Bank wines made with late picked (or frankly overripe) Merlot. Châteauneuf is another appellation where oxidation can flatten fruit, as I found with some of the 2001 purchases I made.
At the same time, sommeliers and hip drinkers the world over have been discovering the joys of Jura wines, many of which draw their interest and allusiveness from controlled (or cultural) oxidation. Those who extol natural wines, moreover, appear to relish chronic oxidation, often the hand-maiden to quixotic, sulphur-free winemaking. I wouldn't, by contrast, call well-made amphora-fermented white wines (orange wines) and well-made Georgian qvevri wines oxidized, but some level of oxidation often plays a part in their intriguing complexities. And hands up those who object to the role of oxygen in the creation of fine Oloroso sherries, or the jaw-dropping brilliance of vintage Madeira – or indeed the manifold subtleties of great Whisky and Cognac, come to that? We'll probably still be talking about this problem when our sun becomes a red giant (which will make matters a lot worse).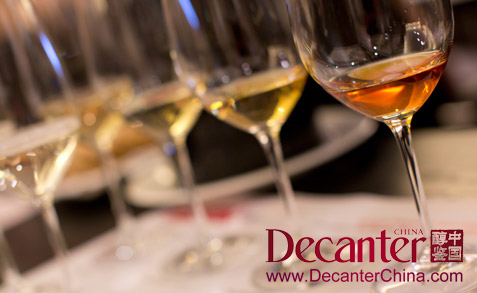 During my 15-month stay in Australia between 2009 and 2010, almost everyone I discussed premox with felt certain that it was due to cork problems, not least because what irritated many Australian producers about cork was not so much tca contamination (universally loathed, but affecting less than 5 per cent of wines nowadays) as random oxidation (which, sufferers like Tim Adams in the Clare Valley alleged, could and sometimes had written off more than half an entire crop). "The problem," ValérieLavigne-Cruège suggested to me when I was recently in Bordeaux, "is that the more fragile a wine, the more it will be sensitive to any issue – and cork is then the easiest thing to blame."
Dr Lavigne-Cruège has spent much of her career researching this problem at Bordeaux University, and has helped reveal how low levels of glutathione renders musts sensitive to oxidation – a problem connected with nitrogen deficiencies in vineyard and in musts themselves. Fatigued yeasts are another issue: common, now, with warmer vintages and the concentrated, rich musts which result from lowered yields; so too is a time lapse between alcoholic and malolactic fermentation (since undergoing the malolactic is a reductive process).
A light touch with sulphur, while desirable in many ways, can obviously entail premox risks, especially for wines which have been over-protected by inert gases from the juice stage onwards. More and more producers, too, are now rethinking their practices with expensive pneumatic presses, as the limpid juice from such presses has proved more premox-prone than turbid juice from more 'brutal' plate presses. A little solid matter is needed. However batonnage, Dr Lavigne-Cruège says, is not the culprit it has made out to be. "People think that it dissolves oxygen into the wine but in fact only a tiny quantity goes into the wine, and it immediately combines with the lees. The lees are very important for the reductive potential. You run more risks by abandoning batonnage than by persisting with it."
Bottling procedures are also critical: research by the BIVB in Burgundy on wines from 2009 found that 40% of the bottles examined were under-filled and 35% were over-filled, running the risks of premox in either case (an underfilled bottle contains more air, while an overfilled bottle is more temperature sensitive and likely to seep). The BIVB now provides producers with free plastic gauges to check their fill levels.
Dr Lavigne-Cruège's husband is Vincent Cruège, chief winemaker for André Lurton's group of Bordeaux châteaux, and we met at Lurton's Château La Louvière – a Bordeaux pioneer in the use of screwcap as a closure. The three of us tasted La Louvière 2006 under cork and screwcap, as well as Couhins- Lurton 2006 and 2003 under cork and screwcap. This wasn't because of premox issues, I should stress, but it was an interesting comparison nonetheless, bearing in mind the complicated relationship between oxidation and closure type.
I certainly preferred the 06 La Louvière under screwcap: it was cleaner, fresher, purer and crisper. The issue was less clear-cut with the two Couhins vintages, though. This is a pure-Sauvignon wine, and under screwcap had acquired very varietal character, including some slightly reductive, oniony notes. Under cork, by contrast, both vintages seemed less Sauvignon and more Pessac-Léognan, in that they had acquired rich, secondary notes of honeysuckle, honey itself and soft resins. There had been oxygen ingress, in other words, and the cork-closed versions were certainly a deeper gold in colour -- but that might not have been a bad thing at seven and ten years of age, and it seemed to deliver what the Pessac-Léognan drinker would be looking for. (Half of the Couhins-Lurton crop used to be bottled under screwcap, but that percentage has now been reduced following adverse customer reaction, especially in Germany.)
Another surprise came a couple of days earlier, when I had a chance to compare Le Pin 2004 under cork and screwcap with Jacques Thienpont, Fiona Morrison MW and the director at their new St Emilion estate L'If, Jacques' nephew CyrilleThienpont. It wasn't a perfect comparison, in that the screwcapped bottle was 75 cl while the cork-stopped bottle was a half. We felt that the aromas were more articulate and allusive on the screwcapped bottle, but the flavour profile and overall harmony of the wine seemed superior on the cork-closed half-bottle: it was warmer, richer, fuller, softer and rounder, while the 75-cl bottle appeared disconcertingly elemental (though that might have been a function of capacity as much as closure).
I'd encourage you to draw your own conclusions from all of this – but not to leap to them. We have still, I suspect, a lot to learn. My own are that unintended premox is horrible, as of course is cork-induced tca, and every effort should be made to overcome them. Controlled oxidation, though, can add interest to certain wines, and screwcap isn't a panacea. Screwcaps are a wonderful closure for any wine where primary, pristine fruit is a desideratum; but primary, pristine fruit isn't what those who buy and store great European wines in order to drink them at maturity actually want. If you hope that fruit will modulate into a different, secondary range of complexities within a decade, a cork closure may perform more effectively than screwcap. That is does so irregularly, however, is deeply frustrating.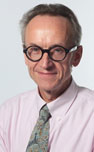 Columnist Introduction
Andrew Jefford is a columnist for both Decanter magazine and www.decanter.com, Jefford has been writing and broadcasting about wine (as well as food, whisky, travel and perfume) since the 1980s, winning many awards – the latest for his work as a columnist. After 15 months as a senior research fellow at Adelaide University between 2009 and 2010, Andrew is currently writing a book on Australia's wine landscape and terroirs. He lives in the Languedoc, on the frontier between the Grès de Montpellier and Pic St Loup zones.
Click here to read all articles by Andrew Jefford>>
- Follow us on Weibo@Decanter醇鉴

and Facebook

for the latest news and updates -
All rights reserved by Future plc. No part of this publication may be reproduced, distributed or transmitted in any form or by any means without the prior written permission of Decanter.
Only Official Media Partners (see About us) of DecanterChina.com may republish part of the content from the site without prior permission under strict Terms & Conditions. Contact china@decanter.com to learn about how to become an Official Media Partner of DecanterChina.com.