A private lesson with Stephen:
Culture shock in wine tasting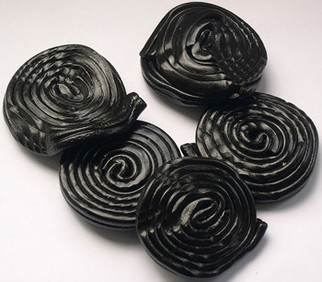 I finished my WSET diploma study in London several years ago. At that time, I could only talk about wine with a few western friends. During those years of study, I gradually noticed that there were differences in perceptions of wine flavours between people from the East and the West due to different cultural backgrounds.
After a few years of wine tutoring in China, I felt the same confusion many Chinese students experienced due to such cultural differences.
Once I took part in the CWC (China Wine Challenge) as a judge, the panel leaders are mostly famous wine critics from Britain, France and Australia, the other judges are from China.
When we were tasting a Barossa Shiraz - a big, generous wine, with dark fruits and spice, liquorice complexity, smooth tannin and a long length. It was a very good wine in my opinion, so I gave it 92+, and I'm sure our panel leader - a British gentleman – would have given it a high mark too. But one of my fellow Chinese judges gave it a low mark, and during discussion he said as what I expected: "I don't like this wine because it shows the bitter Chinese medicine-like flavour..."
By "the bitter Chinese medicine-like flavour", he meant liquorice. At the beginning of my wine studies, I didn't like the flavours of liquorice either. Drinking Chinese herbal medicine is absolutely one of the most unforgettable experiences in a Chinese person's life; the bitterness lingers in your mouth for such a long time, and sometimes makes you feel sick.
In fact, the liquorice of this Shiraz was not that strong. However, many Chinese wine tasters tend to subconsciously exaggerate this sensation at tastings, and couldn't help linking it to their unpleasant past experiences.
But what's the European people's perception of liquorice? I remembered when I was attending WSET courses in London, one of my tutors said, 'liquorice? It's nice. Do you remember when you were young, you nibbled the small little liquorice candy? It's so delicious.'
As a Chinese person who had never tried the candy before, out of curiosity I went to the shop and actually bought a pack of liquorice. It's not expensive at all—just 99p for a small portion. Happily I'm home and ventured a piece. Just one bite and I threw the rest away. The bitter taste was such a nightmare for me—it felt like reliving the bitter childhood memory of being forced to swallow Chinese medicine by my parents. It didn't seem to be something enjoyable for me at all.
It's very interesting to study people's different perceptions on bitterness in the Eastern and Western culture. There's no rocket science here: in the West people are used to drinking coffee, thus bitter flavour is experienced on a daily basis and not something too difficult to appreciate.
For Chinese people, however, bitterness is usually related to unpleasant experiences. Just to raise a few 'bitter苦' related sayings in Chinese, 'good medicine has a bitter taste (良药苦口)', 'bitter old days (苦日子)', 'work hard and bitterly (辛辛苦苦)'… Indeed, bitterness isn't that easy to enjoy for Chinese people.
So does this mean that Chinese people can never appreciate a wine like this Barossa Shiraz? Of course not. The 'acquired taste' is something that can be nurtured by training, which is actually an important element of WSET level 3 courses.
This explains why rich people in China favoured blending Lafite with coke a few years ago, but less and less of them still do so nowadays. After drinking wines for a few years, Chinese consumers are gradually getting used to bitter and astringent flavours and start to understand how to appreciate these characteristics in wine.
The process was the same for coffee in the Chinese market. At the beginning consumers felt it difficult to appreciate the bitter and sour flavours in coffee, but now coffee is seen in every household, and has already become a part of Chinese people's lives. I heard that in Xiamen, the major coastal city in southeast China, there are more than 2000 cafés in just one city.
I believe that through promoting systematic studies (e.g. the WSET system) and hosting more events for wine lovers to communicate with each other, Chinese consumers will continue to improve their knowledge and understandings in wine. And no doubt there will be more stories to be told between Chinese consumers and the exotic beverage that carries the cultural essence of the West.
Image: Liquorice wheels by Pikaluk from UK
Used under the Creative Commons Attribution 2.0 Generic license.
All rights reserved by Future plc. No part of this publication may be reproduced, distributed or transmitted in any form or by any means without the prior written permission of Decanter.
Only Official Media Partners (see About us) of DecanterChina.com may republish part of the content from the site without prior permission under strict Terms & Conditions. Contact china@decanter.com to learn about how to become an Official Media Partner of DecanterChina.com.