A private lesson with Terry
How to choose a good wine book?
Reading nurtures the soul, says Voltaire. The more we study the more we discover our ignorance, says Percy Bysshe Shelley. And Chinese writer Feng Tang once said, 'I am going to defeat time by words.'
So I guess if you want your soul nurtured, and are interested in living long, you need to read some good books. It's even more so for wine lovers; without the enlightenment of books, and the knowledge of flavours, how can you explore further into the world of wine? Most importantly, without accumulating some wine knowledge, you can't even show off properly. So, let's start from some good books.
Truth to be told, there are countless wine books out there with diverse qualities in the Chinese market, thus making your choice based on your needs is exceptionally important. If you would prefer to fast track, I would suggest choosing the most popular, topical and targeted wine books. Such as these three: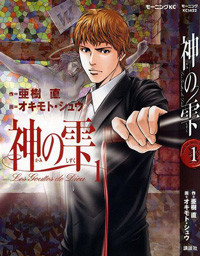 Drops of God
Author: Tadashi Agi / Shu Okimoto
Reasons for recommendation: As a Chinese born in the 80s, we have a 'bad habit'; we don't see Japanese manga (comic books) as books. We simply don't feel that we're 'studying' by reading these books.
Indeed Drops of God is a manga series. It sets us free from the wariness of studying, while drawing us into the complex world of wine through the stories of a group of very likable characters. The rich and handsome, but a bit silly hero of the story—Shizuku; his brother, the cool-headed, serious and strict Issei; the pure hearted beautiful heroine Miyabi; Issei's canny, even unscrupulous sponsor Maki; and Robert Doi, the mysterious 'homeless guy', who turned out to be a great wine connoisseur… You will soon find yourself drawn in the intricate storyline.
By the way Drops of God has already been adapted into a Japanese TV serious, starred by Kazuya Kamenashi. For the lazy ones, watching the TV series is perhaps an easier option than flipping through the pages.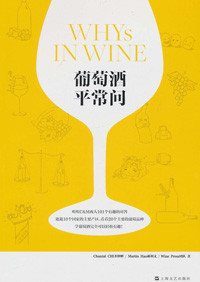 Whys in Wine
Authors: Chantal Chi / Liwen Hao
Reasons for recommendation: This is a very practical guidebook. Follow a Q&A session with two renowned wine tutors in China, Chantal Chi and Liwen Hao, you will get very easy-to-understand answers to some of the most asked wine questions. It works the best as an 'emergency aid' when you need to answer some abrupt wine queries from your sweetheart or your boss. Also you can use it to arm yourself against your love rival—try jab him with a few wine questions in front of a crowd, and win yourself some applause for giving the perfect answers. Unmissable tactic guaranteed!
Kenshi hirokane: An introduction of tasting wine for beginners
Author: Kenshi hirokane
Reasons for recommendation: By looking at the cover you'd think it's something like the Doraemon manga series; open the cover you'd feel that you're looking at your illustrated English textbook in middle school. Only when you start reading it, you begin to realise that it's closest to the picture-story book your grandpa used to read for you when you were young.
The series is practical and intimate, filled with helpful illustrations (I couldn't help drawing a beard or a tie on the characters, though). It includes a set of 4 books, which can be used as a reference book. A thorough read through the whole book, on the other hand, helps you to grasp the basic knowledge of the most renowned wine countries in the world. A very pragmatic series indeed!
If you are in search of wine books for bedtime reading, Yu-Son Lin's essay-style trilogy may be a good choice.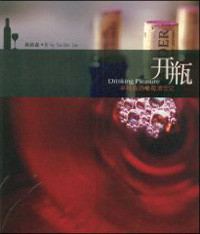 Drinking Pleasure
La Bourgogne en Bouteille
Bordeaux: Le Vine de Châteaux
Author: Yu-Son Lin
Reasons for recommendation: A trilogy, each book has its own style. Drinking Pleasure is a heartful wine essay with words flow freely at the author's will. It allows you to enjoy light-heartedly. It's perhaps the best fit for your bedtime reading, and will now doubt help you to gain some class as a wine lover.
The latter two books are filled with humanistic touch and solid wine knowledge. One about Bordeaux and the other about Burgundy—read them for a year and you're well equipped with wine knowledge that is more than enough for your journey in wine.
If you aim to become a wine educator like myself, or you need some bulky, weighty books to fill your bookshelf, or interested in becoming the centre of spotlight on the subway, try the following 3 books: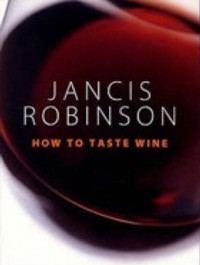 How to Taste Wine
by Jancis Robinson
Reasons for recommendation: No matter how much you read and talk about wine, you'll eventually need to pour some wine into your mouth. This book helps you to get the practice started: test your palate with salt water and vinegar, train your nose with different aromas, and practice your understanding of texture… It teaches you everything you need to know about wine tasting—perhaps the only thing it doesn't do is feeding you wines!
The author to this book is Jancis Robinson, the renowned 'super scholar' in the wine circle, while the translator is the top wine star in China at the moment—Lu Yang. So relax and practice—you are in good hands.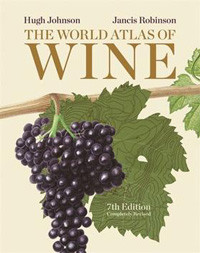 Wine Atlas of Wine
By Hugh Johnson and Jancis Robinson
Reasons for recommendation: This book is a must for you to show-off your wine knowledge. Put it on the bookshelf to demonstrate the depth of your wine attainments, and you can use it as a pillow on your bed.
You can find every wine region in the world from this book. Places you know well or have never heard of, things you should know or you'd prefer not to know—it's all here. When you run into difficult questions in wine, just flip through the pages and you will find the answer.
If you don't mind the weight and keep on carrying it around with you, one day on the subway a handsome boy or a pretty girl may come to you for some wine tips—who knows? That person may be the love of your life.
Oxford Companion to Wine
By Jancis Robinson
Reasons for recommendation: A must for the gurus, it's the bible of wine! It's as thick as a brick, and it's only in English. There's no wine question that can't be answered by this book. And it's most definitely thorough; from time to time it would generously devote 3 A4 pages just to explain one word; you ask for one word and it gives you an essay. Master this book and you will have no problem conquering the WSET Diploma. Honestly—what more can you ask for?
All rights reserved by Future plc. No part of this publication may be reproduced, distributed or transmitted in any form or by any means without the prior written permission of Decanter.
Only Official Media Partners (see About us) of DecanterChina.com may republish part of the content from the site without prior permission under strict Terms & Conditions. Contact china@decanter.com to learn about how to become an Official Media Partner of DecanterChina.com.