Which country enjoys the most land under vine in the whole world? Where are Rioja, Cava and Sherry produced? This week, let's have a look at the world's 3rd largest wine producing country—Spain.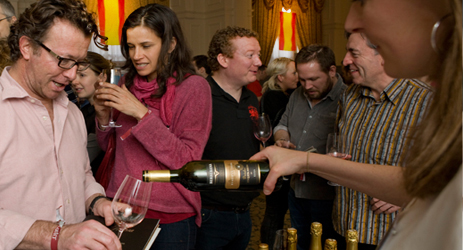 Spain has a very long wine-producing history, during which its wine industry has gone through a revolutionary modernization process. Though it has the most land under vine in the world (about 1.08 million hectares in 2010), it is only considered the 3rd largest wine producer in the world, with France and Italy coming in 1st and 2nd, due to its arid climate and very low vine densities.
There are seven key wine regions in Spain: Catalunya, Castilla – Leon, Castilla - La Mancha, Rioja, Navarra, Galicia and Sherry.
With its geographical diversity, come diverse grape varieties. Tempranillo is considered the most important red grape variety in Spain, while Grenache (Garnacha) is the most widely planted variety. For white grapes, Macabeo (aka Viura in Rioja), Parellada, Xarel-lo, Malvasia and Albarino have their own significance in different regions.
International varieties, such as Cabernet Sauvignon, Merlot and Chardonnay are becoming more widespread in especially north east Spain. These better-known varieties are usually blended with local varieties, giving Spanish wines a wider market.